David Alleva – Fat Loss Expert!
Lisa:
I'm a hair mineral analysis expert. I have a background in functional medicine, and I educate people using HTMA testing to maximize health, erase debilitating symptoms, and gain energy. I'm a multi-time kettlebell sport world champion, and I'm constantly searching for high-performance pros from all over the world to bring you this Human Optimization Podcast. My name is Lisa Pitel-Killah.

Lisa:
Welcome, everybody, to a brand new episode of the Human Optimization Podcast where I search the globe for high performers in their field to bring you the best of the best of biohacks and everything you can do to increase and perform better. So, today I am super excited because I have the owner and founder, David Alleva, MLT, and he created The Body Lab LLC, which is in the USA. He applied his knowledge of medical laboratory science, nutrition and personal training to help people lose weight and body fat when all else fails. Amazing.

Lisa:
David has tested thousands of people's metabolism and created a mobile fitness application and coaching program to reach people all over the US and in Canada. He and his staff have helped coaches recognize that everyone is different, and it takes an individualized approach. His program is so effective that exercise, as good as it is, is not needed to achieve your weight or fat loss goals. Wow. Everybody is going to want to know about this, David, everyone. Well, thank you for being here with us today. I'm so happy to have you on the show.

David Alleva:
Oh, you're welcome, and thank you for inviting me. Yes. Yep.

Lisa:
Yeah. This is great. I mean, I want to dive right in. Right? The Body Lab, okay?

David Alleva:
Yep.

Lisa:
How did it come about? What brought this into fruition for you? Where did it come from?

David Alleva:
Yeah. Ever since all the way back before I started my education, I was really passionate about nutrition, and I felt that I wanted to make that my career. So, I decided that going into the medical field would be a really good foundation, so basically, I became a medical lab tech. Every time you go to a doctor, excuse me, they're always saying, "Oh, we need to send you to the lab. We need to find out what's going on." So, that's what I did. For 15 years, I was that guy in a white lab coat, and I would analyze your blood and all that and send the reports back to your doctor, but I felt that would really give me a really solid foundation for nutrition, because I didn't want to know just what the nutrients were. I wanted to understand how they really interact with our bodies from a medical point of view, so I could test anything, your cholesterol, blood sugars, and all kinds of stuff. So, I really just wanted that solid foundation.

David Alleva:
From there I became a personal trainer, and that's when… When the doctor tells you to exercise, that's cardiovascular conditioning. So, I don't know if you ever may have seen an athlete that's wearing a mask, and they have a heart rate monitor on, and they're on a treadmill, and they're exercising to their maximum capacity, and that's called the VO2 max, and that's like the gold standard of measuring your cardiovascular fitness. So, basically, if you're eating good, it should look good in your blood, and you should be able to perform well on that test. So, I just wanted to take the guesswork out, and that's what I did. But it wasn't too long after I started that I realized that most people that were coming to me, they just wanted to get healthy and lose weight and body fat, and the equipment I had, it's an excellent tool for measuring your metabolism. As we get older, we're always like, "Oh, my metabolism's slowing down," this and that.

Lisa:
Absolutely.

David Alleva:
This instrument actually measures the speed of your metabolism, but even more importantly than that, it measures how well your body burns fat for a fuel source. Now, that was a game changer, really, because every time we start a diet program or exercise, and we see the scale go down a little bit, we like to think that it's all fat, but in reality, you're losing kind of everything. I'll touch more on this later, but when your body goes into a nice deep fat-burning state… I go like this because that's what the gauge is.

Lisa:
We like seeing that move, right?

David Alleva:
Oh, definitely.

Lisa:
As long as it's in the right direction.

David Alleva:
So, what I found was before I reduced anybody's calories or anything like that, I could adjust their fuel on the instrument and take them into a high fat-burning state, which made it way more successful and easier to achieve their goal. So, yeah, that's a little bit how I got The Body Lab going. I had a studio, and I was working with athletes and regular people, and here we are today. It evolved quite a bit in that time, though. Yep.

Lisa:
Absolutely. I mean, what an amazing… I feel like so many people don't realize that you exist, because this is an amazing concept, of just being able to tap into the body, and being able to fuel that and see what fat source they thrive off of. That's really incredible.

David Alleva:
Yeah, it really is though. I'm like, wow, I could use these tools and measure how well a person burns fat. From a scientific point of view, I was just blown away. I was really fascinated by this.

Lisa:
Yeah, absolutely. So, tell us, when you first started, and it may have changed now, obviously, and you can get into that too, but just the initial goal of the company, what were your initial thoughts obviously working with athletes and things like that? Just kind of talk about that with us.

David Alleva:
Yeah. Initially, my drive was to work with athletes. I wanted to take people to peak levels of human performance, and that's what I did. I started off, I actually took a person to the Olympics and stuff, but what's great about that equipment is it's not guessing. You put somebody on the VO2 max and do the assessment on them, it really tells you how strong your heart and lungs are, and that's really going to determine to a great deal your potential on the field or the track. So, your training should definitely translate into your cardiovascular system increasing.

David Alleva:
There's a lot of great trainers out there, but unless you're using a piece of equipment like this, you don't know for certain if the athlete is really developing their cardiovascular system. Being a scientist, I got to measure everything. So, this was a great way to get athletes up to peak levels of performance, and you could see it not only on the instrument, but on the track. Then I started developing just the person that wanted to get in shape faster, so it was a great tool for that as well. Yep.

Lisa:
Yeah, and I can see that. Again, it comes back to just science. It all comes back to science, because with that knowledge and with that scientific background that we can use for that, and that you can use for that, you're going to get results so much faster and really know what you're dealing with. Right? I talk about this all the time when I talk about supplementation, because a lot of people are taking vitamins, but they really don't know if that's what their body needs because they don't have the science behind it to see how their body's operating at that point.

David Alleva:
So true.

Lisa:
So, that's really interesting. So, clients are coming to you. I think you've kind of made it quite clear, a lot of people are coming to you because it's not just about peak performance, but it's about fat loss, weight loss. They've all got different goals. So, talk about that. What are people coming to you, and how are they getting results?

David Alleva:
Yeah. Leading up to that answer, I think a lot of times people look at the gym or a personal trainer as an answer to reduce their weight and body fat, and it's… I mean, exercise is good and all, but it's not really the ideal vehicle to get there. There's a better way to do this. Otherwise, in January, when people start their weight loss programs, they go to the gym. But if it was the answer, they wouldn't be quitting. You know?

Lisa:
Right.

David Alleva:
So, basically, a lot of clients, in the beginning, whether they wanted to develop athletically or just lose body fat, I think everybody has the same goal. They want to look good in the mirror. Even though everybody, they want to get healthy.

Lisa:
It's so true. It's so true.

David Alleva:
But they want to look good in front of the mirror. You know?

Lisa:
Yeah. Yeah, it's very true. We're all like that. We want to feel good. That's the other part of it too, right?

David Alleva:
Yeah.

Lisa:
We just want to look good, and we want to feel good, and that has to be part of the process as well.

David Alleva:
As well, right.

Lisa:
So, one of the really cool things that I was super intrigued by, and I know that mine's on the way, and I'm so excited, is the oil that you created, literally the creator of Liquid Gold, and I want everybody to know about this because I think it's so fascinating. So, tell us about Liquid Gold. Tell us the science. I'm a science nerd. I want to know the science behind it. Tell us all about it.

David Alleva:
All right. I didn't really start my education to develop nutritional products, but with my background, it almost came natural. I didn't really set out for that, but picture this. I got this analyzer, and I could measure, really, what you're burning for fuel, whether it's carbohydrate or fat. So, what became apparent, because I had all these clients, and I noticed that a certain group of them were actually just developing better than others. I'm like, gee, that's strange. So, when I took a little closer look at the analyzer back then, I realized that those clients really were burning more fat all day long on the analyzer. So, I'm like, well, that makes sense, but why? Why are they burning fat?

David Alleva:
Since I collected a lot of data on people, like everything you eat, your weight, your daily body composition changing, I noticed that in their food diaries they had a little less carbohydrate and a little bit more healthy fat in their diet, and it kind of clicked. It kind of made sense. If you eat carbohydrate, that's what you're going to burn, is carbohydrate, but if you put some fat in your diet, you're going to be burning fat. So, I'm like, okay, this is making sense now. So, then I say to myself, "Gee, I wish I could get all my clients into this high fat-burning state." I think no sooner than I thought that, it was like God put it in my mind and heart, how to develop this Liquid Gold, because once I realized it was the fat, I started to study… It was 10 years ago. This was before keto and all of that.

David Alleva:
So, I was studying everything there was about healthy fats, coconut butter, or coconut oil, excuse me, flaxseed, olive oil, but what was great about it, I could take an individual oil in a person, have them consume it, and see how it affects their metabolism. So, I figured there would just be one oil, but there wasn't. Some oils would spike your metabolic rate, but it would come down quickly. In others, it would increase your metabolism over time, and then some would take a real long time to digest, and then burn real slowly. So, what I started to do was I realized, okay, there's not one, so I started blending these oils together so it spikes your metabolism high, and it keeps it elevated for a long period of time.

David Alleva:
So, that was round one, because as great as a fuel as the oil is, fat has a lot of different properties to it. A lot of times nowadays, companies are listing the omega-3 levels on the foods. Omega-3 is a good essential fatty acid that's good for our bodies and reduces inflammation. So, as I was developing it, I wanted to not only help a person's metabolism from a medical point of view, I wanted to see if I could add other nutrients to it or other oils that would give other healthy benefits, and I was able to achieve this ideal ratio of fatty acids like omega-3 and 6 and 9. By the way, these are the essential fatty acids. These are the ones you need in your diet. It's not optional. You really got to get these if you want to be healthy and thrive.

David Alleva:
So, as good of a fuel as Liquid Gold is, it's so much more than that. It's nutrients your body actually needs for growth and development, supports natural hormone production. Every single cell in your body, the outer membrane of that cell is basically made of fatty acid, and you want an ideal ratio. Too much will make you sick, and your body's getting set up for inflammation, and that's not good. I made the oil in such a way that people don't have to think about it. It's got the right ratios of omega-3 and 6, boosts your metabolism over a long period of time. Your hormones are naturally increasing, all these great factors. But it's really one of the only foods that most people will notice a difference when they consume it. You know spinach and broccoli. You know they're good for you, but you don't really feel much different when you're eating them. Right?

Lisa:
Right.

David Alleva:
The oil, since it's such a good fuel, you feel the energy. You feel better, and then if you forgot to take your oil for a couple days, you're like, oh, wait, something's missing. Oh, yeah, it's the oil. That's what it is. You could recognize it when it's there and when it's not in your body.

Lisa:
That's so interesting.

David Alleva:
Yeah, yeah.

Lisa:
Just to be able to isolate and realize what you came to, where you needed certain ratios to make kind of that perfect product, and to be able to use that for fuel and have it for energy.

David Alleva:
It was really a lot of trial and error in the beginning, but then I kind of mastered it. But also, by this time, this was so many generations later. It's almost like a fine wine at this point. It's really refined really well. I also kind of like to think of it as… If you think about carbohydrates, we love carbohydrates, but they're not really the best fuel for our bodies. So, carbohydrates are like gasoline and oil, and the Liquid Gold's more like switching over to wind and solar. It's just a better fuel. It's cleaner. It's going to help you not spike your insulin and become insulin-resistant, because oils don't affect your insulin levels. There's so many more benefits to just switching over, so you have a balance of carbs and fats fueling your brain, your heart, your muscle throughout the day. So, it's just a better fuel all around.

Lisa:
Excellent. So, obviously that is one of the staples in your program. Right?

David Alleva:
Yep.

Lisa:
And when someone comes to see you, to work with you. What else? What else? Are there any other kind of staples that you use in your program?

David Alleva:
For me, I believe coconut water is a really good… Three things, high quality, the oil, obviously, coconut water, and high-quality source of protein. The reason I'm a fan of the coconut water is if you look at our body's mineral needs, I don't mean to [crosstalk 00:15:46]

Lisa:
I'm like, potassium, potassium, potassium, electrolytes, electrolytes.

David Alleva:
Exactly. I try to encourage people to get coconut water in there because it's a great source of natural electrolytes, and potassium, that's one where we need so much of that and it's so difficult to meet your daily requirements of it that I'm like, "Listen. Just get this in every day. It might not be as much as you need, but it's better than what you were getting." So, coconut water, the oil, and some high-quality protein.

Lisa:
Nice. Okay. So, talk a little bit about macros. I know that a lot of viewers and listeners, they're going to know macros. They're going to understand it. They use MyFitnessPal, things like that. So, just talk about how you use macros in your program, and how that is an integral part.

David Alleva:
All right. So, listeners out there who aren't too familiar what macros are, macros are the macro, meaning large, nutrients that our body needs, and there's three of them. There's carbs, carbohydrates, fats, and there's proteins. Now, those are your three big macros. Now, when we eat, we're usually just eating because our stomach's grumbling or we're trying to eat healthy, like greens and stuff like that, but your body has a certain requirement for those three nutrients, especially protein, for example. You need a certain amount of protein in your diet for all sorts of things, like muscle building and tissues and all that. So, we basically help a person discover what their ideal macronutrient ratios are, because I try to get people away from thinking of calories, because calories is general.

David Alleva:
Let's say you need 2,000 calories a day. I think most people would know that if you have all carbohydrates, 2,000 calories of the sugar, that's not good. Right? So, 2,000 calories, but you need a balance of them, like carbs, fats, and proteins that all have… Everyone's a little different, so you'll respond a little differently, but I help people discover what their upper limits are for carbohydrate, so if you go beyond that, you're going to start storing body fat. I help you find out what's your adequate requirements for protein.

David Alleva:
So, when you're losing weight and body weight or body fat over time, if you have a lot of weight to lose, and you're on a program for a while, I basically look ahead. There's things that are going to cause problems down the road. Basically, you'll hit a plateau, and the weight loss will stop, or your metabolism will slow down. One of the big ones is not getting enough protein, because you start losing muscle tissue. So, I make sure that people get adequate amounts of protein in their diet, so you can hit your goal and not hit a plateau.

Lisa:
Yeah, and very important, and it's funny because I actually was talking to someone about this this week, and it was another coach, and one of the things that people always think when they come and they talk about their diet, because I always want to know what people are eating, and they always think they're getting enough protein, but in actuality, it's one of the things that people lack the most, because usually they're just eating it at dinner. Right? Normal breakfast foods, even eggs, they don't have a ton of protein, but they've got more protein than, say, cereal, and there's a lot of things that people eat for breakfast that really don't have any protein in that. Sometimes they're leaving it off. They're just having a salad at lunch rather than a salad with some protein with it or what have you.

Lisa:
So, I find that's a tricky one, because people think they're getting enough, and in actuality, they're really not. Yeah. Okay. So, we've talked a little bit about macros. We talked about Liquid Gold. So, I know that in your program another part of all that is keeping track of people, what they're doing on a daily basis when they're not seeing you or when they're not talking to you, and you need to know what's happening with them. So, what did you create to be able to organize that and make that easy for you?

David Alleva:
Yeah. So, early on I was very successful. I had so many people coming to me, flying in and stuff, and I realized that I couldn't see any more people, so I needed a way to really track all their data, like you're suggesting. So, I tried other applications like MyFitnessPal and stuff like that, but they're not really meant for a coach's perspective. So, what I developed is an app that's similar. It doesn't just track what you eat. It tracks your scale, the weight and your body fat every day. So, it kind of puts the two together for me.

David Alleva:
So, a person will step on the scale in the morning, and it'll show up in their app, and then as they're eating throughout the day, they'll put, "I had a sandwich," or, "I had a bowl of cereal or a steak," whatever they have through the day, and it'll track not just the calories, but how many carbs and how many grams of protein and so much, so they don't have to think about, and then what I'll do on my side is I'll start to tune in to what their body response is going to do, and I'll set goals for them. Don't go above this many grams of carbs or fats. It's as simple for them to just step on a scale or add weight or food to their app, and on our side we're collecting all this data and screens and graphs and charts, and we can really see how your diet is affecting your body composition and weight loss goals.

Lisa:
That's why people are so successful when there are… When we have to account for things, and we actually have to write things down, we make different choices subconsciously, because you're like, oh, someone's going to look at this. Right? Whereas if no one's looking at it, then you're like, well… So, that's amazing.

David Alleva:
Yeah, definitely. It's a big deal. On that note, yeah, if you were using just a regular app, nobody's looking at it. If you forgot to put your weight or your food in for a day then we'll shout out to you, "Hey, is everything okay? We noticed you haven't entered your food." Again, that's one of the reasons why people don't hit their goal, is accountability, I think, and then two, if you're accountable and you're doing everything long enough, you're actually going to see some results. Once we get a person to see that they're making results, that keeps them going longer. So, we really just help a person not just find what's going to work, but to help them along their way achieve their goals.

David Alleva:
You'll see all the commercials on television and stuff, and everyone's saying, "Hey, start our program. Drop 20 pounds in 30 days," or whatever. Right? But what you don't hear is most of the programs, three months or six months down the road, most people statistically gain all that weight back and then some. For us, we don't just tell somebody, "Hey, we're going to help you lose 10 or 20 pounds." We tell people that we're going to reduce all of your unwanted body fat, and then help you learn how to maintain that new body once you get there. So, that's a big difference.

Lisa:
That's a huge difference.

David Alleva:
Yeah.

Lisa:
Yeah. Again, I think the amazing thing when I think about it is that it's sustainable, because that is the thing. Right? Everybody goes on a diet or they… I hate the word diet. Right?

David Alleva:
Mm-hmm (affirmative).

Lisa:
I always like lifestyle change, whatever.

David Alleva:
Lifestyle.

Lisa:
Lifestyle change is always a good one because you want it to be sustainable. It's something that you want to do. You want to be able to sustain it and still be happy with life and what you're doing, and the choices you're making. Right? To have that support to get you to that point where you are happy looking in the mirror, and you do feel good, but then how do you sustain that after, I think that is critical to the success.

David Alleva:
Right, because up until now, most of our clients that kept coming back to us, it's always word of mouth and referrals. I never really did any advertising like that. So, I would do all I could to make sure not only that they got to their goal, but they can sustain it because then they turn into walking billboards for us, just telling everybody, "Hey, The Body Lab."

Lisa:
Absolutely.

David Alleva:
But now it's time to really let the world know about this, so now I'm just thankful for people like yourself and to help do podcasts and things like that to really reach a greater audience now. You know?

Lisa:
Yep, yep. Education is key, right?

David Alleva:
Oh, big time. Yeah.

Lisa:
The more you know, the more people that know, the more that they understand, I think that's key. I mean, I think that's a huge secret to the success of your clients, is not only the science that you use, and the application, the products, everything that you're kind of combining together, and as well as your years, decades of knowledge with regards to… We really haven't touched on the training side, but not only from just the nutrition side, but that you're coming at it from a coaching, from that training perspective too, because that's a really important piece that a lot of the nutrition area is missing sometimes.

David Alleva:
It's true. Again, I'm a personal trainer as well, and it's almost funny, me saying this, but too much activity would actually slow down your weight loss progress. So, it really depends on what a person's priority is. If you think about it, if you're willing to train and build muscle and go to the gym, it requires more food and calories, and going against what your goal of weight loss… Weight loss is you're trying to create a deficit. But again, we just try to… You find that balance in the individual. How much exercise is still going to help them feeling good, but yet still on track towards achieving their goals? So, that's why we kind of bring it all together. That's what's kind of unique about my background. I got that medical perspective, and I got that nutrition perspective, and I'm also a personal trainer, so I don't really need to consult three different people. It's all up in here, so I use it.

Lisa:
Exactly.

David Alleva:
But it was very helpful. Yeah, it helped in working with people.

Lisa:
Yep, yep. No, absolutely. Again, I think that's such an integral part, because I feel like some personal trainers are missing the nutrition part, or they know the basics, or some people know the big nutrition part, but they're missing what people go through in their training. Working with athletes especially, when you're talking about people Olympic-bound, a lot of times, obviously their goals may not be fat loss. Obviously, it's different goals, but knowing the stress on the body that that person's going through and what they're putting themselves through constantly is really important, and the ability to understand that and integrate it into their program, that's critical for whatever their goal is, to be able to make sure that they can achieve that.

David Alleva:
Right, and I'm really goal-oriented. So, if someone comes to me, they got to be really specific. What's most important right now? Is it the weight and fat loss? Okay. Well, let's focus on that and get that done, because a lot of times, when you remove a person's, all that body fat, they look beautiful underneath all that and you just couldn't see it before. A lot of people really do have a nice frame underneath that. So, then it's just minimal work in the gym and stuff like that.

Lisa:
Yeah, yeah. A lot of times too, we can't discount the fact that… I always joke with my kettlebell students sometimes, and I'm like, "Okay. Today we're going to do the circuit, but you're going to wear the 10-pound vest," and it really makes people step back and go, "Oh, my gosh," and they're like, "This is so heavy," and I'm like, "Well, you have to consider the fact when you put on five or 10 pounds how much that really weighs." You really don't kind of put that into your mind. So, being able to lose a little bit of weight can increase performance very easily without changing too much just because you've got that extra energy, and you're carrying around less weight. Right?

David Alleva:
That's right.

Lisa:
That makes a big change sometimes very easy.

David Alleva:
Yep, definitely. Yep, especially if you're a runner or something. Yeah.

Lisa:
Yeah, runners especially, just because hard on the joints, knees, things like that, and all of a sudden when you feel lighter, you just feel lighter. You move easier, and a lot of things change, all for the good, obviously. Yeah. So, talk about how people work with you. One-on-one, in group session? What are the options, and then kind of how does everything integrate together for programs for you?

David Alleva:
Right. So, what we do is we set up sessions, like 15-minute or half-hour sessions where somebody can call in, I can see all their data on my side because they're putting it in their app, and I can see it. So, basically, this is how our program works. We have a… Her name's Becca. She monitors everybody's input daily, so if there's a problem, she'll address it right away, like if they're not putting in data or something, or if they're doing great, she'll be like, "Hey, great job. That's your new record low." So, that positive feedback is really reinforcing, really good enforcement. We usually break our coaching into Tuesdays and Fridays, so Tuesday, the check-in coach will get on the phone, just a quick check-in. "How are things going? Everything's looking good. Okay, great. You need anything, I'm here for you," and answers some light questions.

David Alleva:
By Wednesday, our whole program is geared towards weekly progress, so we have a coach that comes in on Wednesdays and is monitoring everybody's progress to make sure by the end of the week they're actually going to be in the green. That's what we call it, but they're actually going to be a little bit lighter than they were last week. So, that's another set of eyes. Then by Friday, they'll check in with me or a different coach, and we get to the meat of everything and what's going on, if we have to adjust their macros, or you're hungry, you need more oil, you might want to cut your activity back, or whatever. That's where we really get into the heart of everything. So, one person gets four sets of eyes on them at all times.

Lisa:
Wow. All those kind of double checks, triple checks, communication, that is essential for… Yeah.

David Alleva:
Oh, key, key. In the beginning, I used to just coach somebody once a week, and if somebody missed their appointment for whatever reason, now you're talking two weeks. That's a long time for something to go astray. I just didn't have the manpower to just look at everybody's results daily, because two weeks go by with no data or whatever, they're gone. So, all different reasons why people don't reach their goals, and that's kind of what we focus on first, because we got the science. That's going to happen. We know how to take their weight off. It's all the other things that are involved, like hitting plateaus. We help them avoid it. Checking in, eyes on them so they don't quit, and it's just way better approach. This is how it should be done. This is probably how it will be done more in the future. Yeah.

Lisa:
Yeah, I agree. Again, I think with those check-ins, essential to just being able to stay on track, and again, it's the accountability. It keeps people accountable, because when you don't have to be accountable for something, you're like, well, I'm not going to do that today, or oh, I'm going to have this, and yeah, I think that that's key to the program.

David Alleva:
Not just accountability. What we've found too is that I think people just like to know that there's somebody out there that's caring for them and is with them on their journey. So, it's a little bit more than just accountability. It's really knowing that when somebody's putting their weight in, they hit their nice low weight, they're excited when we reach out to them. "Hey, great job." I mean, that is so powerful. So, it's a definite benefit, definitely, though. Yep, yep.

Lisa:
That's wonderful. So, I kind of want to touch on what's going to be happening. We talked about January, and I'm super excited. Yeah. I mean, people across Canada, viewers, followers, whoever's listening, whoever's watching, I'm definitely going to be taking advantage of David's expertise, and also sharing with all of my clients how… We talked about coconut water, and I'm all about minerals. That's my jam, so it was like, oh, yeah, coconut water, potassium, electrolytes. Right? So, I think there's a lot coming, and we've got what we call the Ultimate Transformation Package that we're offering, which is going to be having your specialized mineral support from me with HTMA testing, but also being able to transform and hit whatever goals you have with The Body Lab and with yourself, David. So, I am super, super excited about that launch.

David Alleva:
Yeah. I'm super excited too because even from an intellectual or scientific point of view, again, I focus on the macronutrients. Right? So, working with you, an expert, the minerals especially… I was going to say magnesium. Magnesium is so involved in metabolism, and having you be able to really help people with their mineral balances and get them optimized that way as well, it's… See, we really focus on metabolism. We don't focus on calories in and calories out so much. So, everything we do is driven around really making a person's metabolism robust. It's your metabolism that's going to do all the work. So, having you being able to optimize their mineral balance and everything else, I just got really excited myself knowing that we could help people and myself get to levels of health that just weren't possible just a few years ago. So, it's just amazing. You know?

Lisa:
Yes. I agree. I feel like everything's moving in health and wellness so quickly, and I'm just really excited to be able to help people on that journey. The one thing that a lot of people kind of seek out is, again, is transformation. Right? They want to feel good. They want to look good, and I think that that combo of the two, looking at how you feel and how you look, and your goals, and whatever those are, whether it's competing or whether it's just fat loss, doesn't matter, it's personal, I think that they're going to be able to get there and feel amazing in the process, and I'm super pumped. So, yeah, that's going to be great.

Lisa:
So, yeah, and one thing that we really didn't touch on, and we've got just a few minutes, so I want to kind of touch on that, because I think that over the course of decades of media about diet and things like that, everybody believes it all comes down to calories in, calories out. Right? They always say that. It's all about calories in, calories out. Well, not necessarily. So, when you talked about that, it's intriguing to me because I always have that answer. It's like, well, no, not necessarily. That's something that I don't do. I don't count calories. I don't worry about what that is. I worry about how I feel and how I'm performing, and I base it all on that. So, maybe touch just a little bit more on why that's not quite as important as some people think.

David Alleva:
This is definitely something we can follow up on, because there's a lot I can share on this.

Lisa:
Just touch on it. I think this is for another podcast completely, because yeah, there is tons to talk about. But yeah.

David Alleva:
Yeah. The reason why the calories in, calories out, and I definitely want to do a segment on this, the reason why it doesn't work is it's like this. When you're consuming carbohydrate, that's basically all your body's going to burn, is carbohydrates. So everything else mainly is going to get stored as body fat. Now, if you're not burning fat, you cannot access your body fat, so it's just not going to go anywhere. So yes, calories are important and they somewhat make sense to some extent. But really, if you're consuming calories that you can't get rid of, those calories aren't coming out. They're coming in but they're not going out.Right.They're getting stored as body fat. So when you start getting a person into a higher fat burning state, then we start looking at the calories. It does start to make sense a little bit, meaning you will start to see the calories come off because now you're accessing all your reserve fuel, not just glycogen and your muscle, but you're accessing subcutaneous fat that's meant for when there's no food around. So then calories out will start to make sense. So it's they do, but they don't.Time and a place in the actual… Sorry, say that again?

Lisa:
Yeah.

David Alleva:
Especially if an average person… They'll be thinking they're eating good and clean and organic and all that stuff, and then they're going to the gym and are doing everything right, and you can see that they're burning a ton of calories on the treadmill or something like that, and then it works for a little bit and then it stops. Then you hit a plateau and it's basically because your body starts to become more efficient. And that's another factor that people don't take into consideration that… A good example, if you ever went downstairs into your house, a lot of people have furnaces, and you'll see a little yellow sticker on their furnace and there's an efficiency rating. It means that… On a furnace, you want a furnace that's more efficient at turning that fuel into heat, okay? That's going to save you money. If the furnace is not efficient, you're going to be losing money.

Lisa:
Mm-hmm (affirmative).

David Alleva:
So what happens to our bodies when we start exercising more regularly, our body's efficiency level starts to go up. So a couch potato will have an easier time losing weight than a conditioned athlete.

Lisa:
Mm-hmm (affirmative).

David Alleva:
So it's another way that calories in versus calories out is affected.

Lisa:
Yeah.

David Alleva:
So it's a loaded question but-I know, for so many people, it doesn't work. It's just going to look like it, just doesn't work and it's not going to also.Yeah, yeah. Lots of different factors there. And again, that's for a whole other episode and I think we're going to have to plan that one because that's a really interesting topic, and I think a lot of people would be looking to dig a little deeper in there.Totally, yeah.

Lisa:
So, yeah. Again, thanks for joining us. I think there's tons and tons of wonderful information there. We are going to have all of your contact info just coming up. It's in the description. If you're listening, if you're watching on YouTube, it's going to pop up and it's in the description as well. And that's how you can get ahold of David at the Body Lab online and his team. And again, David, thanks for being with us today and giving us so much amazing insight into your program that is so amazingly successful, and is only going to be more so in the future.

David Alleva:
Well, thank you for having me. Really an honor and it's a pleasure to be here with you. So thank you very much. And thank you, all your listeners that are listening to everything we had to share, so thank you.

Lisa:
Absolutely. Thanks, David. And so if you're watching, make sure to subscribe to my YouTube channel. We've got a brand new podcast every two weeks and give us a thumbs up if you liked this episode. Leave us a comment if you like, and if you're listening on your favorite podcast host, make sure you subscribe and give us a like, and we'll see you next time.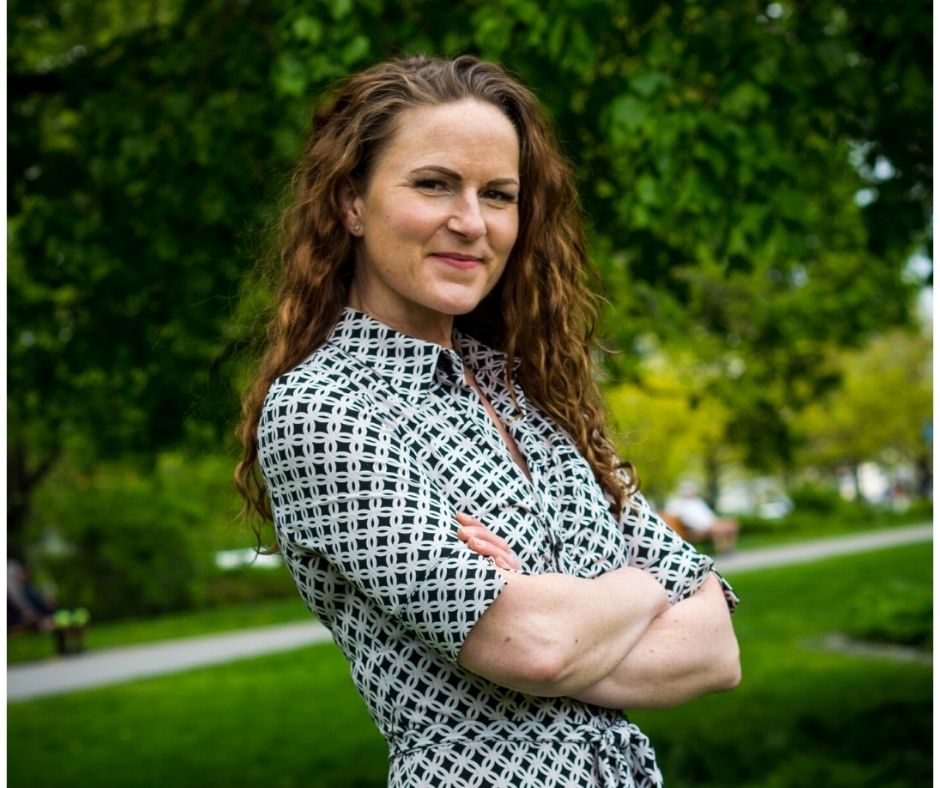 Lisa Pitel-Killah founder of Vykon Health, is a Hair Mineral Analysis Expert and Educator, Board-Certified Holistic Health Practitioner, Functional Diagnostic Practitioner and Kettlebell World Champion.  Lisa's animal study includes Holistic Carnivore and Equine Nutritionist and advanced Animal HTMA.  Vykon Health uses HTMA testing to guide people and animals to better health, performance and longevity.