HTMA IS THE BLUEPRINT YOU NEED TO #BELIMITLESS
Minerals are the "Spark Plugs" of life!!
Do you suffer from:
Anxiety
Depression
Fatigue
Digestive Issues
Hormone Imbalance
Mirgaines
Inflammation or Joint Pain
Food Sensitivities
Yeast Overgrowth
Skin or Hair Problems
Weight Issues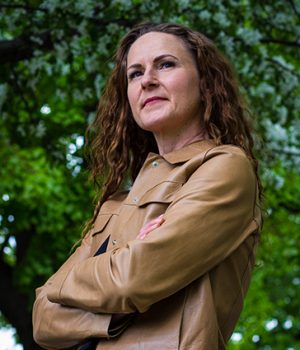 Functional medicine uses diagnostic testing to analyze how the body's systems are functioning.  
We learned decades ago that the basic concepts related to HTMA show us how mineral imbalance induced by STRESS could lead to thyroid, adrenal, cardiac, glucose and other health problems months or years before a blood serum test will.  I specialize in mineral balance; whether it be to alleviate debilitating symptoms, improve energy or maximize health I want to help you be limitless!
75 minute TELEHEALTH consultation, Trace Elements Lab test KIT, full results report and personalized program
INCLUDING DISCUSSION ON OUR 6 PILLARS OF HEALTH
Are you tired of being tired? 
Want to have enough energy to do the things you used to?
Do you want to build healthy habits around nutrition and exercise?
My signature ENERGY JUMP START PROGRAM includes:
FUNCTIONAL MEDICINE IS THE FUTURE
DIAGNOSTIC TESTING LEADS YOUR HEALTH JOURNEY

WE OFFER A VARIETY OF DIAGNOSTIC TESTS outside of hAIR tISSUE MINERAL ANALYSIS to meet your NEEDS:

* oat (organic acids test)
* gi-map test (gastrointestinal)
* dutch (next level hormone test)
* 24 HOUR IODINE TESTING

A few years ago, I received a diagnosis of Lupus / Connective Tissue disorder and have lived many years with severe pain, extreme fatigue and inability to lose weight despite diet and exercise. After exhausting all that "modern" medicine in the US had for me, I was told to "seek alternative healthcare". It was then that I was introduced to Lisa and have been working with her for several months. Through this time, not only has Lisa been a great listener, she has given amazing explanations and written information to help me understand both my symptoms and the protocol she recommended. For the first time the "why" has been answered and the "you should take this" has had a very clear reason. Lisa is always realistic in her expectations, responsive when there is a question or concern and proactive in making changes to meet my individual needs. The best thing is that I am now living pain-free​ and working toward less fatigue and weight loss. With Lisa, I know I will finally make the changes I need to live the life I deserve to live!"
Lisa is an amazing functional medicine practitioner. I have been working with her for the last year and have seen improvements with various aspects of my health. She is warm, personable, highly responsive, and very malleable in her approach. She quickly and thoroughly answers any and all questions and concerns​ and does a good job of explaining sometimes very complex and scientific subjects in an easy to understand fashion. I'm looking forward to seeing where this journey takes me."
Lisa is a very enthusiastic individual and lives from the heart.
Thank you Lisa for taking such good care of my health. I not only feel well cared for but I am confident that Lisa is incredibly knowledgeable. She is part of a handful of individuals in Canada who has specialized training in mineral mastery and she walks the walk!
Lisa is an exemplary example of fitness and skill wrapped into one. Thank you, Lisa.
I participated in a mini visualization workshop ahead of a 30 km race. Lisa went through short exercises to help motivate me and succeed on race day. I highly recommend Lisa's workshop on visualization to everyone to prepare mentally for a competition or race, and learn how to deal with negative thoughts that may hinder your performance. I am happy with my race, thought not a PB. Now that I have this mighty tool, I will be using visualization for all of my races going forward. Thank you Lisa!
I'm excited & grateful to start working with Lisa & am very hopeful about my health and wellness going forward! I'm amazed at the science and Lisa helps me feel I have control over my health that I haven't before now. This method also gives amazing insight into what is really happening inside my skin! It seems Lisa and her knowledge are helping my body and health in ways that other professionals have not been able to and I am feeling better and better as a result. Thank goodness for LPK Health & Performance! I highly recommend them.
Lisa is a true professional. She is passionate about what she does, and it shines through her work and connection with people. Lisa uses the same healing program herself to maintain her demanding physical regiment. Winning medals in world competitions for Kettlebell lifting, which is so awesome! Lisa took the time to thoroughly explain my results from my mineral testing, and answered all of my questions. (There were A LOT). She explained everything to me in a consumable manner, and made sure I understood the testing. Even though minerals are not my jam, I got how my levels were causing my issues. I felt validated for the first time in years. Like someone finally heard me and identified my daily struggles! After my hysterectomy, I struggled for years with fatigue, inflammation, pain, and an overall feeling of unwell. I have been on pharmaceutical treatments for digestive issues, and depression, felt not much relief, and battled with all the side effects. Which left me feeling like I was doomed to feel awful, which amplified my feelings of depression and defeat. It was a vicious cycle. I have been working with Lisa for about a month and a half, and I am seeing and feeling positive changes. The brain fog is clearing, and my energy levels grow by the day. I am so grateful and hopeful for a positive and healthy life! Thanks so much Lisa, you are a life saver!!