Lisa Pitel-Killah – It's Just Me
Lisa P-K:
I'm a Hair Mineral Analysis Expert. I have a background in Functional Medicine, and I educate people using HTMA testing to maximize health, erase debilitating symptoms and gain energy. I'm a multi-time Kettlebell Sport World Champion and I'm constantly searching for high performance pros from all over the world to bring you this Human Optimization Podcast. My name is Lisa Pitel-Killah.

Lisa P-K:
Hi there and welcome to a brand new episode of The Human Optimization Podcast, and I'm so excited because this is the first episode of this second season. How exciting. This has been such a journey for me, just with regards to starting the podcast in 2019. And I mean, I can't thank my guests enough for being present, for sharing their stories and their knowledge to help all of us become healthier and more fit individuals to optimize our human performance. And yeah, I've learned so much. I've met so many amazing people and I'm so happy that I chose to do this. And I'm so excited for this second season in 2020. And so I wanted to start off the second season with, "It's Just Me". So as you normally would either watch or listen, I would be interviewing as someone else. But this time I wanted to share a little about me and my experiences.

Lisa P-K:
And throughout the past few years running my business and working with hundreds of clients on mineral balance, fitness, basic health and wellness, I'm definitely an advocate for all of my clients for their health and wellness journey. I feel like sometimes when we are on our own journey, we don't necessarily understand that we're not alone; so I wanted to share a little bit about my story and how I've dealt with my own health journey. In the hope that you understand that you're really not alone, whether you're my client or not, I hope that this resonates.

Lisa P-K:
My fitness and wellness journey started basically back in 2011. I had opened a business. I was an entrepreneur, a restaurateur for almost 15 years, and I opened a brick and mortar restaurant in 2009. It was in basically an economic depression, more or less, so the business was really, really difficult. Starting off, it was a time when I had to put in 6 days a week, 14 hours a day, and I ended up doing that for almost 3 years.

Lisa P-K:
The end of 2011 was really when my whole journey got underway with regards to a health, wellness, back into fitness and my studies in Functional Medicine. In 2011 the one thing that started to come around was, obviously, the profits of the business, which was amazing. I was super happy about that. I was able to hire a general manager, I didn't have to work as many hours anymore and I started to get some work life balance back, which is very important. And the first thing I did was get back to the gym, because I loved going to the gym. I loved kettlebell training. I loved fitness, so I needed to get back to the gym.

Lisa P-K:
So I joined Greco because their times were great. They had the high intensity fitness that I wanted and I remember I had gone probably twice and it was great. The workouts were awesome. I loved it. But when I left there, I was exhausted and I'm like oh my goodness, maybe it's just me, maybe I'm just not quite ready for this high intensity training, so you know what, I'll go just twice a week and kind of take it easy until I can get used to it. That's what I did for a couple of weeks and every time I left I was so exhausted. It didn't matter what time of day it was, I had to have a nap. And I'm like okay, you know what, there's something not right here. Something is really wrong with me. And that's when I started digging in.

Lisa P-K:
And so I found a Naturopath that I wanted to work with. I did go to the Doctor, but I really didn't want to take prescriptions. It wasn't my thing. I had kind of gone down that road before and I wasn't really interested in doing that. So after speaking to him, I ended up finding a Naturopath and doing some live blood cell analysis. And at that time it was pretty incredible what I had put myself through. And so the mind is a very powerful thing and we'll touch on that a bit later about the strength of the mind, but I definitely pushed through those kind of almost three years, because I was very headstrong and a very type A personality, not listening to what my body really needed.

Lisa P-K:
By the time I started listening to my body and realizing that I had to be a bit empathetic, I was B12 deficient. I needed shots weekly. I was iron deficient. I ended up getting iron shots every quarter. And then I was on a multitude of different supplements with just to deal with stress, to be able to support the adrenal system. My thyroid wasn't functioning at a great level, so there was a lot of issues going on, a lot of chaos inside the body and a lot of problems that I had to deal with.

Lisa P-K:
So went through that journey for just over a year, and that's when I discovered Functional Medicine and got introduced to my first FDN. FDN is the designation that I have and it's through the Functional Diagnostic Nutrition Institute. And so I got referred to a practitioner, an FDN in Toronto and I started working with him and he really showed me a path and the route to what we call don't guess, we don't guess, we test. And that was the first time I'd heard and I was very intrigued.

Lisa P-K:
Not only did he have a really cool five step protocol, which is called DRESS, so diet, rest, exercise, stress, supplementation. So a very holistic approach to health and wellness. And so after discussing the DRESS protocols and going through some different diagnostic tests with regards to cortisol, so the adrenal function, thyroid labs, also tested for leaky gut. I did a stool test for parasites, bacteria, fungus, so it's a lot of information coming about the body.

Lisa P-K:
And so throughout that process I was so intrigued and just resonated so much with how he was able to help me. I really wanted to do that for people as I moved through that journey. And so that's when I started studying. It was a very, very fun time for me. Even though I was struggling still with my health, I was just so excited and passionate about Functional Medicine, about what I was learning. I just couldn't wait to go through the process, to go through the program and to be able to start helping people myself.

Lisa P-K:
So back to my journey, because again, I want to talk about that. The struggle is real. You're not alone and I've been there, but you can accomplish great and wonderful things along the way. I want to be able to share that with you. And so after I started studying my own functional studies, I started doing different diagnostic tests on myself that I was unfamiliar with, because I really wanted to learn what they could show me about the body. And one interesting thing about diagnostic testing is you really need to be able to understand not only about the readings of the test, about the results of the test, how to interpret them, and then how to make great protocols based on those results to help clients. But you also need to have reputable labs. And what I mean by that is there are different percentages that need to be met when positive results are noted.

Lisa P-K:
For example, for some labs, if you're testing positive for something like say a bacteria, if you show 20% positivity, it will show up as a positive on the test. Other ones are 40 or 50%. So you could actually be showing the test result as negative but still having symptoms because you do have a trace amount of that bacteria in your system and you're not dealing well with it, which is where the symptoms are coming from. We treat the person, not the paper. We use the paper as our blueprint and building that building, building that health and wellness wall, but we obviously treat the symptoms too, because we do need a little bit of allopathic relief, which just means a little bit of symptom reduction so that you can still function and live life as you heal. So that was a really important factor for me.

Lisa P-K:
And so after all of these diagnostic tests and getting to the root of a few problems, the biggest problems that I faced initially were the adrenal dysfunction, so in old words, adrenal fatigue, now we call it dysfunction. And so my adrenals weren't operating at a wonderful level and I always kind of had a sluggish thyroid. With regards to that, I did start a little bit of a desiccated thyroid therapy. It took me a couple of years to kind of buy into that, because I really didn't want to start a replacement therapy for my thyroid if that wasn't a problem. But it seemed to be a lagging issue that kind of never went away no matter what I tried, so I thought it was time to do that.

Lisa P-K:
And in the realm of all of this, kind of the beginning of 2016 that's when I started in HTMA, so Hair Tissue Mineral Analysis. I didn't start testing that right away, but I did start kind of nibbling on some studies about HTMA, what it can bring to the surface. But in the meantime, what I was doing was I was working in my gut, because my gut was a mess and I was having a lot of malabsorption issues, a lot of nutritional issues. I don't really think that I was absorbing all of the vitamins and the protocols that I was taking just because of that damage that was done to the gut.

Lisa P-K:
And so in 2016, I actually had tested and I realized that I had a pretty strong severe parasite that I picked up in Jamaica at the end of 2015. And that particular parasite is called Giardia. And it's very, very hard to eradicate. So at the time I made a decision, and of course, any protocol that you choose, you always want to use a health professional that you resonate with, a practitioner that you trust, and at that point you can make a decision about what protocol is right for you.

Lisa P-K:
At that time I chose to go onto the prescription, because it had been in my system for a really long time and it's very, very hard to eradicate. When I got back… so in the midst of this, I was doing a natural anti-parasite, anti-bacterial, anti-fungal protocol. While I was on that protocol, which was very manageable, I was training for the World Championships. I actually traveled to Kazakhstan and that year I brought home a silver and a gold medal from the World Championships, while I was dealing with this parasite. Again, great things along the way, and mental mindset is key. Again, I'm going to address that kind of near the end.

Lisa P-K:
And so Kazakhstan was great. I got back, started my protocol, did my antibiotic and then followed up with natural protocols, as well as really amazing probiotics to repopulate the gut after being on a heavy prescription.

Lisa P-K:
So fast forward to the next year, beginning of 2017 something else was happening. And at this point, after kind of that five, six years I'd been working on my health journey, I really, really became aware of my body. I really became aware of what was happening inside. I was very intrigued when I kind of… I knew that I wasn't functioning optimally at this point. I had felt great. I went through the protocol. I felt good. I was following up with the naturals and then all of a sudden I started getting very, very tired.

Lisa P-K:
And with lifting kettlebells, when I talk about the World Championships, that was for Kettlebell Sport and lifting kettlebells started kind of as I started feeling a little bit better, I did want to get back to the gym because I am a fitness advocate. I love fitness and it's healthy. It's good for the heart. There's a lot of benefits obviously to fitness, and kettlebells was just something that I loved. Whenever I get under a bell, I really know how my body's feeling. Even if I'm not feeling too bad that day, when I get under a bell, I may realize I probably feel a little bit worse than I thought. Because of that extra duress, it just brings more to the table for you to analyze.

Lisa P-K:
In the beginning of 2017 I was actually on my way to a competition and I had done another stool sample. I did one every six months for this period of time, because there was just a lot going on in the gut. And so I went to this competition and I'll never forget it. It was a very long drive. I drove from my hometown in Ottawa to Michigan, and it took me about 10 hours. And so that 10 hour drive was exhausting and that was on the Friday and I was competing on the Saturday. It's the first time I'd ever done that. I'll never forget that competition because it was so incredibly tough. And my mind definitely got me through that 10 minute set, because my body wasn't ready to do it. I think one of the other things too is I knew I had a week off after, so I had a lot of time to recover.

Lisa P-K:
But getting the results back once I had returned home was pretty incredible because I had kind of peeled a layer off of the gut. When we talk about Functional Medicine, we talk about the gut, it's almost like an onion. When there's a lot of damage, you peel one layer off and then something else to populate because now it has room. And so the next thing that I had to deal with was C difficile toxin A. For those of you who don't know what that is, it is a very, very harmful bacteria. It's extremely contagious. I was very frightened my husband was going to get it. And it's a 60 day protocol. Most protocols that you do for anything, bacteria, parasites, fungus are anywhere from 40 to 60 days, so it was a 60 day protocol. It was very manageable, but literally and honestly can say the most fatigue I have ever experienced in my life. It was absolutely debilitating. And during that time I was getting ready for the National Championships and it was a very tough, very tough go. I modified all of my training. I do have a coach in Russia and he's great. He's always very understanding of health problems and issues, so he was really great to change up my programming and just be able to make it manageable for me. And so come the Canadian championships, it actually went quite well. I did enough reps to make Team Canada to travel to Korea that fall. And by that point obviously, I was feeling much better. So kind of some ups and downs you can see in kind of my journey of the kind of almost chronic fatigue, severely depleted into okay, I'm going to deal with this, but still try and train, move through the World Championships and then deal with my next kind of layer of that onion. And then now gearing up for the 2017 World Championships.

Lisa P-K:
And while I was there, we were in Seoul, Korea was an amazing, amazing experience, and the championships went okay. I was having, again, some fatigue issues. So I was very frustrated at this point in my life. And so it had been a few years that I've been working on things and again, accomplishing some amazing things along the way and not kind of being on a bit of that roller coaster.

Lisa P-K:
And the tough thing about our society now is we want everything to be instantaneous, we want instantaneous gratification. And that's not always the way that things happen. And so we have to be patient. We have to understand. It didn't take me a week to burn myself out. It took me three full years plus probably a few years before that, so I didn't expect to be healed overnight. So as much as I was on track, as much as I knew this, by now I'd already started my health and wellness business. I was servicing clients, but the depression was real. The frustration iwa real. The feeling of being alone iwa real. Even though I had mentors, it just… you have that internal fight with yourself and a strong mind gets you a long way and then all of a sudden you get affected and you start getting frustrated. And I was. I was getting very frustrated, didn't understand why I kept having all of these issues and why couldn't cure it all at the same time.

Lisa P-K:
And after getting through that frustration and that anger, then I realized it was just all part of the process. And so that process for me, being a little bit longer than others too, just because of my genetics, because I don't detox well. So a lot of the detoxification that I was going through was taking me a lot longer, so I was actually seeing better results in the clients that I was helping than in myself because of the genetics. And so there's a lot of things important when you're dealing with health and wellness in that journey, in the blueprints and the diagnostic tests that you need to look at and correlate along with symptoms.

Lisa P-K:
When I got back from Seoul, and that competition didn't go as well as the year before. But I did still win my own age group category. I got fourth in the open age category. So still a wonderful championship. I can't complain about that at all. It was absolutely amazing. And so when I got back from that, that's when my test results came back from my kind of six months stool sample send in from the GI map, and I had H pylori. It's funny because I feel like I had all the major ones that are common, but not common, with people. H pylori, it was incredible, because I had so much acid reflux and I mean I have so many clients that are like, "Oh, I have acid reflux." I'm like, "Well, have you ever been tested for H pylori?" And then they ended up having it but not realizing.

Lisa P-K:
And so H pylori is a bacteria that actually seeds in the gut, in the stomach and can cause multitudes of symptoms. So went through a natural protocol for H pylori, and finally started to really thrive. I really thought… I know now that it was kind of a last thing there that I had to deal with. I really kind of went through all those including SIBO, a little bit of SIBO with that H pylori. Treated that too. And so got through all of that, got to the core of that onion and was kind of excited at that point, because things were coming together.

Lisa P-K:
And at the end of 2017 when I got back from the world championships and I realized that I had H pylori and started treating that, that's when I started doing HTMA testing. I'd studied now, kind of heard dabblings about it and I did my course with Dr. Malter. I signed up for Rick Fischer's Mineral Mastery course, and now I wanted to start testing myself. And so I submitted my first one. I had my consultation with Dr. Malter and there were so many things that came to light at that point, because I was so focused on fixing the gut that I was missing what else was happening. My hormones were kind of all over the map and I was always suffering from estrogen dominance. And I tried a lot of different natural products to detox estrogen. It just didn't seem to quite work as well as I expected it to.

Lisa P-K:
I knew there still had to be an underlying cause to all of this. And so that's what HTMA brought to light for me. And that's why I'm so passionate about this testing is because it really dug deep to let me know why I couldn't get that estrogen under control. And so there's a lot of things, and again, this isn't an HTMA podcast. I don't want to get into too much, but for me it brought to light that I had an over abundance of calcification in the system, in the tissues and also Copper Toxicity from years of birth control use. So once I realized that that was happening and I started to support the body even more with some new and different ideas for protocols in a more holistic fashion and detoxing some of that copper slowly, because again, I'm a slow detoxifier. And so once that all started happening, my life truly changed.

Lisa P-K:
And when I talk about mindset, because now we're getting into a point where your mindset has to be part of the process in your health and wellness journey, because sometimes even when we're listening to the body and we're embracing what the physical is telling us, the mental has to be in tune. It has to be listening, and it has to be strong enough to persevere when things get tough and things do get tough. We all have our own struggles. Conditioning the mind to get you through those struggles is key. And it's not an easy thing to do.

Lisa P-K:
I learned a lot more about mindset and about visualization techniques in 2018. And that's when I really… I'd healed my gut. My gut was functioning much better. I was treating the thyroid, right, with some natural therapies. I was really diving deep and digging into that mineral system and trying to balance those minerals and detox that copper, and copper has so many side effects, one of them chronic fatigue. Okay, so big deal for an athlete and someone who wants to go back to the World Championships at the end of 2018.

Lisa P-K:
So I really started focusing on my mind. I started mini meditations. I'm a busy person entrepreneur. A lot of us don't have an hour every day or you know what, maybe we just don't make time to do it because we have a lot of obligations and meetings, clients, family, errands, whatever the case might be, kids, sports, things like that. It gets to be a bit difficult. So what I wanted to do is I wanted to make it really manageable for myself so that I didn't start something and then never finish it and never grow from it.

Lisa P-K:
And so I started just kind of five minutes and I would do that once every other day and just kind of sit in a chair in a quiet room or if it was summer I'd go outside and just sit and close my eyes and I would take 20 to 30, if I had time for 40, just big deep belly breaths. And really just expanding that belly and letting that breath come in because it just brings you back into the present. It brings you back into the head space of being calm. Everything that's kind of on that hamster wheel that's running on fast forward in our schedules, it just kind of calms all that down. And I found that that really helped me.

Lisa P-K:
And then the other part of that whole mindset journey was visualization, and a lot of visualization is… Olympic athletes use it, a lot of people use it. And what you're doing is you have a goal in mind, you're thinking about it and then you're going through the process of actually completing it or achieving it. And so for me, the way that I did it is I wanted to win the world championships in 2018. I wanted to win the open age category. And what that means is it's very similar to weight lifting, so you compete in your own weight class, but you can compete in your own age group which is a five year spread. At the time, I was in the 45 to 49 category, because I was 45. And then there's the open age category, so you're competing against people in your own weight class but that are all ages, so women who are 2019 all the way up, any age. And so I really wanted to… this is my third World Championship. I'd been there three times. I was the captain that year, was my second time being a captain, taking the team and I really, really wanted to achieve that open age, World Championship, gold medal.

Lisa P-K:
I'll never forget on the plane, that's when I really honed in and I'd been practicing the mindset, the positive self talk, achieving my goal, what was my number, sitting down deciphering what my number was going to be, what I thought I needed to win and how I was going to get there. And then as you're visualizing, thinking of all the things that… your mind is tricky, so all of a sudden it'll pop up something and say, "Oh, what if this happens? Or what if my grip gives out to early, what's going to happen?" And so visualizing all of those potential chances of things that could happen and how you're solving them in your mind before it actually manifests into real life, until you actually do it.

Lisa P-K:
And I really found that this made my mind stronger and stronger and stronger, gave me more confidence. It gave me more stamina. When I was… when I walked onto that platform that day, I had run that lift, that particular 10 minutes in my mind so many times, it's like I already knew what was going to happen, because I already visualized it so many times in my mind. And that's exactly what happened. And I think I got two less reps than what I had planned on, that I had visualized, but I brought home the gold. I brought home two golds that year. I won the open age group.

Lisa P-K:
And I was still going through… I feel like my health and wellness journey, this is just the beginning for me. I'm always going to be biohacking. I'm always going to be looking for things that can make me function better, more optimally, have more stamina, more endurance. It's just my passion, and by me having that passion, it just allows it to over spill for my clients as well, because I can in turn use the same types of protocols that have worked for me, for them; depending on what their goals are in front of them.

Lisa P-K:
As I move into… 2019 is over now. I took a year off from worlds. I'll be back in 2020. 2019 was really about diving even deeper into those minerals, into looking at things like thiamine deficiency, looking at things like the different nutrition. How should people really eat to be optimal? What's the optimal for me? Each client's different, everybody's individual, so just diving into that research. And being able to start the podcast was a big one, to be able to reach out and really have some of the leaders, world's leaders and researchers in their field to come and talk and be able to share about different topics like Copper Toxicity, HTMA, Kettlebell World Championships, the first guy to ever bring kettlebells to North America, so many amazing topics and amazing people.

Lisa P-K:
And so to kind of finalize, I mean really my journey is, my story is just like yours. I was depleted, I was frustrated, I was depressed. I didn't know what to do. And I just kind of started moving forward and now, here I am. And it's not that it was easy by any means because throughout, as I talked about all of those, I based my timelines on the World Championship just because they're so memorable. But I mean that timeline, there was a lot of ups and downs in that timeline and even on the downs, even when I went to the World Championships and had a massive parasite that I needed to eradicate, I still brought home two medals, and that is all based on your drive, your motivation and your want to succeed.

Lisa P-K:
And succeeding isn't about always winning. It's about trying. It's about doing something. And so for me if I try and fail or I try and succeed, I've succeeded in both ways, because if I fail, it means that I needed to learn something from that lesson, whatever that was that I was trying to do, and then do it again so that I will eventually succeed, because now I'm learning from my mistakes. I'm using them and I'm putting them into practice.

Lisa P-K:
And my mindset training has really become a huge part of how I prepare myself for tasks at hand, whether it's in business or whether it's new business or whether it's competitions, World Championships, whatever the case might be. Running through that thought process of the achievement that I want to have and manifesting it in my mind so that when I go to do it, it's like I've already done it. And that was a key for me. That was a key lesson that I walked away from 2018 in that World Championships, learning that.

Lisa P-K:
I truly am a health, wellness and fitness advocate. I believe that if you believe that you can achieve, then you will. And I want you to know that you're not alone. Your story is just like mine. Your frustration, we all have it. Your depression, a lot of us have it. Your anxiety, many of us experience it, and so you're not alone and you're not struggling alone. We're all struggling with something.

Lisa P-K:
I just want to thank you for taking the time to listen to my story and if any part of this resonated with you and you want to let me know how your journey's going or what your journey has consisted of to get you where you are today, I would absolutely love to hear that. You can send me an email info@killah.org you can also visit my website, killah.org for more free resources and again, all of those amazing podcasts are there from Season 1, and so much more to come for Season 2. Thank you for watching if you're on YouTube, thank you for listening if you're on your favorite podcast host, give us a thumbs up and subscribe to my YouTube channel. There is a brand new episode of The Human Optimization Podcast every two weeks and I look forward to seeing you soon.

Lisa P-K:
Thanks for listening to today's show. Head on over to killah.org to gain access to some amazing resources that will help you gain energy, rid yourself of debilitating symptoms, and be the best version of you. Remember to give this podcast to like and follow me on Instagram @coach.killah. I'm here every two weeks with a brand new episode of The Human Optimization Podcast. Until next time.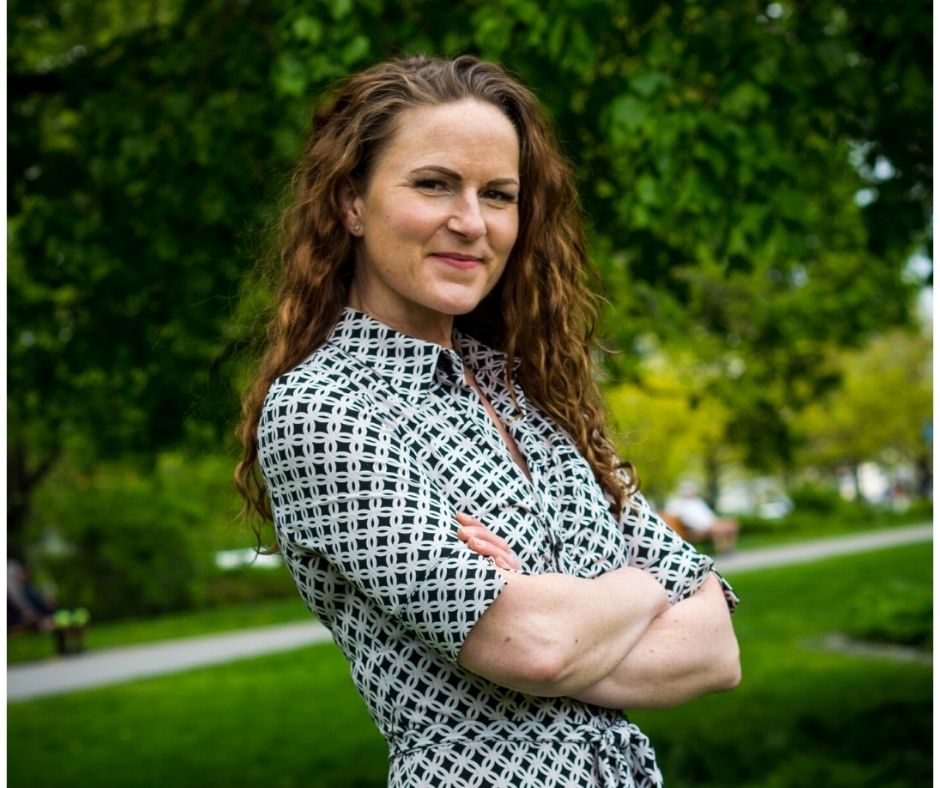 Lisa Pitel-Killah founder of Vykon Health, is a Hair Mineral Analysis Expert and Educator, Board-Certified Holistic Health Practitioner, Functional Diagnostic Practitioner and Kettlebell World Champion.  Lisa's animal study includes Holistic Carnivore and Equine Nutritionist and advanced Animal HTMA.  Vykon Health uses HTMA testing to guide people and animals to better health, performance and longevity.