David Alleva has been testing and working with clients for decades on fat loss. David is a metabolic expert and after testing thousands of clients he has produced a metabolic enhancing oil "Liquid Gold" and now has biohacked blood flow. Listen to this episode while we discuss the benefits and the right way to do intermittent fasting; as well as blood flow, nitric oxide production and David's amazing new discovery!!!!
Listen / Watch Now »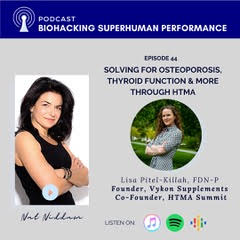 LISTEN TO IT HERE CLICK TO LISTEN NOW minerals and more……. So excited to have been featured on the Biohacking Superhuman Performance Podcast hosted by Nathalie Niddam!!!  We get deep into discussions on minerals and more.   If you want to know more about minerals and what HTMA (Hair Tissue Mineral
Read More »
WATCH IT HERE LISTEN TO IT HERE Read ABOUT Jean-francois……. Jean-François Tremblay studied Exercise Physiology, Biochemistry, Pharmacy. and Pharmacology. He has been studying the theoretical basis on what peptides are and their practical applications in sports performance, anti-aging, and health in general for the last 2 decades. Jean-Francois has been
Read More »
WATCH IT HERE LISTEN TO IT HERE Read ABOUT SEAN……. In this episode, I talk to Sean McCarthy, Founder of 27 Degrees Apparel. Sean's health journey is an inspiring one, going from climbing the corporate ladder as a pilot to being a full-time single Dad to his two young girls. 
Read More »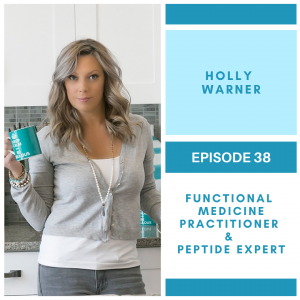 WATCH IT HERE LISTEN TO IT HERE Read ABOUT HOLLY……. In this episode, I talk to Holly Warner, Founder of Holly Warner health. She is a Functional Medicine Practitioner and Cannabinoid Therapist who specializes in hormone imbalances, bHRT (bio-identical hormone replacement therapy), thyroid/gut/adrenal health, autoimmune disease, LDN therapy and clinical
Read More »
WATCH IT HERE LISTEN TO IT HERE Read ABOUT DR. SARAH……. Dr. Sarah Vadeboncoeur, ND and owner of the Docere Clinic, specializes in women's thyroid health. She's been treating women with thyroid issues for over 10 years and has just launched her Happy Thyroid Reboot Program.  In this program she
Read More »