Redox Signaling Molecules
Lisa:
I'm a Hair Mineral Analysis expert. I have a background in Functional Medicine, and I educate people using HTMA testing and maximize health, erase debilitating symptoms and gain energy. I'm a multi time Kettlebell Sport World Champion and I'm constantly searching for high performance pros from all over the world to bring you this human optimization podcast, my name is Lisa Pitel-Killah.

Lisa:
Welcome everybody to a brand new episode of the Human Optimization Podcast and I am so excited to have here with us today, Naomi Brand. Naomi has a Bachelor of Arts in Communication from the University of Iowa. She's worked in TV and film and while she has always lived a holistic lifestyle, it was only a few years ago that she followed her passion and joined her parents, Dr Rick Malter and Rosalie Malter at the Malter Institute. There she is a thermographic technician, screening patients with medical digital infrared imaging to show clients where their inflammation is in the body. Naomi is also a trained HTMA (hair tissue mineral analysis) consultant, helping clients understand the importance of mineral balancing. She's very passionate about speaking and educating people about how to achieve health from the cellular level and why this can be such a game changer when helping people heal. Naomi works and lives in Phoenix, Arizona. So welcome Naomi.

Naomi Brand:
Thank you. Thank you for having me. And so excited to finally be in a new decade, and new year.

Lisa:
Yeah, new decade. New year. I was thinking new year, but I forget about the decade part, I've of heard that a couple times from a couple of different people now and that is super exciting. More opportunities for us to have the gift of the present.

Naomi Brand:
That's right. Hopefully the gift of health, we want everybody to live their best quality life.

Lisa:
Absolutely. So we are here today to talk about some exciting topics and one of the topics that we're going to talk about today is redox signaling molecules. And for anyone who's watching or listening, they're going to be like, what are those? So tell us what those are Naomi.

Naomi Brand:
Okay, well redox signaling molecules are something very exciting that they've been studying for about 20 to 30 years. And these molecules, actually the Huffington Post had written an article about five emerging science technologies that were going to affect people in the coming years. Number four on that list was redox signaling molecules. So this was back even in 2016. So basically these molecules help our cells communicate. So we know that with cellular … our cell phones and everything, if we don't have a good signal, then we can't communicate with each other. It's the same with our body. Our body is a complex communication system and if we don't have good strong signals and good strong communication, then the cells don't know what to do. So if you're eating a good diet and you're taking supplements and the right supplements, but your body doesn't have good communication and it doesn't even know that you've given it those good things.

Naomi Brand:
So we know that cellular communication is super important and they've discovered that these molecules are critical to that process when it's talking to your immune system and when it's activating antioxidants, we need redox signaling molecules. And unfortunately like many things in our life, as we get older, our body doesn't treat these things quite as well. So that's why we age. Our hair turns gray. We start to get some wrinkles, things like that. That is a sign that our body is not communicating as fast or as efficiently as it did when we were little kids.

Naomi Brand:
Same with healing. If you cut yourself when you're a child or you bruise yourself, you heal really quickly. As we get older, our body doesn't heal so quick if we get a cut or a bruise or even an illness, we don't heal as quickly as we do when we're children. And it all has to do with these redox signaling molecules.

Lisa:
Interesting. And what a major impact on health and I know that, with regards to the signaling molecules, there are quite a few athletes and different individuals using them too, not only for anti aging purposes and things like that, and to increase that communication but to make sure that communication is super strong for their performance.

Naomi Brand:
Absolutely. So I know of a couple Olympic swimmers, Cody Miller and Breeja Larson, and they've been using these molecules for quite a few years and Breeja even started in high school before she was ever associated with the company. She discovered that if she uses these molecules, she not only has better endurance, better performance, but also better recovery. When you're a high end athlete, as you know, you have to be able to recover because you need to stay consistent with your training. So they look for really clean products. They're like, if you can read the ingredients and understand what they are, that's the first step. They know if they use this product that they'll test clean because they're always drug testing. So they have to have clean products that they understand what the ingredients are, there's no questionable side effects or anything like that.

Naomi Brand:
It gives them that natural edge that they need when they're scratching for seconds or microseconds. In swimming, you can win or lose by a hundredth of a second. It can be totally crazy what they have to do. So if your body can just eke out that last little bit of effort at the last second, you're going to win the race.

Naomi Brand:
They also mentioned when I spoke to them that it's really important that they don't get sick because if you get sick then you're missing training time and you're not being as consistent and not working to the level that you need to. So when you're using a redox molecule product, then your immune system tends to function better also and so you're less likely to get sick or are less likely to stay sick for very long. So you can get back into your workout regime much quicker.

Naomi Brand:
So all those things are super important for athletes. And the products come in two forms. There's a gel and there's a liquid and they use both. But say you want to go for a run, and they said the best way to actually use it is the gel. You rub the gel on your muscles, on your legs, and you won't have as much lactic buildup and all of that can cramp you up or slow you down or prevent you from achieving the goal that you're trying to reach when you're out there. So it's really important and it's important always to listen to your body. You know, my dad, Dr Rick Malter, he talks about the wisdom of the body. Our bodies are probably more intelligent than we're conscious of and they know what to do in what order, what to work on first. If you respect it and you listen to it and you support it with good nutrition supplements and things like that, it will serve you well and it'll give it back to you. So you really need to listen. Be patient.

Naomi Brand:
I know with so many of our clients, they want that instant fix. And I've learned in my own healing journey that you got to be patient. And if your body says rest, you need to rest. And if your body says go, go. You know, but listen to it. It's giving you signals, you got to be in tune with what it's saying to you.

Lisa:
Yeah. And that is just so blazingly true because so many of us, and I just did an interview about this and so many of us, especially when we're at that … if we're competitive, usually we're a bit of a type A personality, right? So we've got a very strong mental mindset and as an athlete we nurture that and sometimes our mind will get us to the end of the game, but probably not in a healthy fashion if we're not listening to the physical. Because the mental and physical have to come together. Right? They're not two separate pieces. And that's what sometimes we forget.

Lisa:
With regards to, just with performance, so I use redox signaling molecules. I implemented them in my practice in 2019 and I definitely saw an increase in performance with regards to the capacity I had for stamina. That was definitely affected. And with how quickly my body tired because as you're doing something again, whether it's an endurance sport, like running, swimming, whatever the case might be, there's certain muscles you're using over and over and over again. As those tire and as your set goes on, you know for us, which is 10 minutes at the end of that set, obviously you've got a lot of fatigue there and I definitely noticed a difference with how I felt at the end of the set versus how I felt at the end of the set prior to implementing those strategies. So really important.

Lisa:
Just again, with that communication, right? We're talking about whole body communication and if we're making that speak faster and clearer, then obviously the functionality is going to be there and you're going to be able to perform better.

Naomi Brand:
Absolutely. That communication, if it's not there, that's when we start getting confusion in the body. It's like, Oh, well should I be doing this or should I be doing that? Should I be repairing the muscles or should I be working on something else? So the more consistently you use this, the more steady you'll see things starting to happen. Just for me, what I was looking for was just a normal day when I could function from 7:00 AM til 9:00 PM you know, without falling apart or wanting a nap. That's where my journey began. It wasn't even athletic. It was just can I get through my day, have brain clarity, have the energy to do the tasks that I needed to get done. Then there it was, it was the steady energy that wow, I could think clearly, I could stay on task, I can get things done. For me, being normal again was like, Oh wow, this is the most exciting thing.

Naomi Brand:
So, everybody has their own goals that they're trying to achieve. For athletes it's taking your performance just a little bit higher so you could achieve that next level. For somebody whose perhaps middle aged and you're just trying to get through your day, that's the achievement is Hey, I'm functioning more like I did in 30 then at 50 so it's a big difference.

Lisa:
Absolutely, and such a big eye-opener too, right? I'm one of those people, I'm always like, age is just a number. But anything that we can do to make us feel more energy. I think for me, a lot of the practice comes back to anything that I implement it's all about energy because if your digestion's working really well, then you feel more energetic. If your body's functioning better then you feel more energetic. So if you've got that energy, then I feel like success is right there for whatever you're trying to achieve because you've got the stamina to make it through, again, whatever it is that you want to make it through. Whether it's a 10 minute set, whether it's winning the Olympics or whether it's just getting through your day and having enough energy at the end to go, wow, that was a really great day today. I can't wait for tomorrow. Whatever the case might be. Right?

Lisa:
So tell us a little bit more about the gel. Because I know it's very intriguing when even for people with when they cut themselves or things like that, I know it works really, really well for that healing properties with regards to when something happens that could be take a long process.

Naomi Brand:
Yeah. This actually is one of the more fascinating parts of it that I'm just not amused by but just fascinated by is the ability for the body to heal almost instantaneously. The thing I love about these products is they're made from salt and water and people are like, well how can that heal? Well through their special process that's very patented that they are able to create these redox molecules and these molecules, that is their job is to tell the body, Hey, there's something going on here. You need to work on this. So if you cut yourself or burn yourself, if you can get this gel on your skin immediately, I mean literally instantaneously it stops the burning, it stops the bleeding. My son calls it blood gel because you just put a blob of the gel out in there, over the cut. Don't put any pressure, just put the blob on, let the gel fill with blood and leave it on for two or three minutes and then wipe it off. It stopped bleeding. The body knows how to shut down things when there's an emergency. It is designed to do that. It doesn't want you to bleed. It doesn't want you to burn. It wants to repair itself. So when you add these molecules to it, it does that pretty much instantaneously.

Naomi Brand:
My husband and even some of my neighbors have gotten stung by scorpions, we live in Arizona. So the little critters are around and they are sneaky. You don't always see them and if you get stung you immediately feel tingling pain. It's swells, you can go numb. It is poison. So you want to get treatment to it as quickly as possible. Before we had the gel, all we could do is ice or something and it helps but not like this.

Naomi Brand:
I mean, you put the gel on, it contains the swelling, it takes the pain away. You may still have a little numbness and stuff, but it really just works very, very quickly. My one neighbor, she didn't contact anybody for a couple of hours. Her tingling and pain was all the way up her thigh. She had gotten bit on her foot and it went all the way up her leg. And I got there, we started rubbing the gel on her leg, on her foot. And within 15 minutes she was like, wow, I feel amazing now. It had really taken away all the discomfort and everything. Within 48 hours she said she had no remanence of anything, no swelling, no pain, no tingling. Normally they said online that it would take seven to 10 days to heal from a scorpion bite. It accelerates the healing process.

Naomi Brand:
So we've seen those with animals, they showed a horse who had cut his chest open and there's something that can happen when something like that happens called proud flesh. And it's just this big, nasty open sore. Before you could put like salves on it, you could hose it off, but there wasn't really a great way to accelerate healing and it could take months and months for something like that to heal. When they started using the redox molecules, you can spray it on, you can put it into a spray bottle and spray it. They were putting the gel on. This horse healed in four to six weeks, which was, I mean it was a huge cut. It was all the way across this chest, and it was just an amazing healing process. My horse had done this too one year, he had cut his chest open and I wish I had had these molecules then because it took us three months to get them out of his stall before he could be fully functioning. Had I had these, he probably could have been healed in a month. So it really accelerates that.

Naomi Brand:
Like I said, with burns, even if you burn your mouth, you can either spray the gel in there or spread the gel. Put the gel on or spray the liquid in your mouth and it'll stop that painful feeling, it'll go away immediately. So it's really quite an amazing process, and it just shows you the capability of the body. It just to me is fascinating that our body, I believe, can heal from anything given the right support, whether that's supplements or these molecules or whatever, you can turn things around. So much as trying to tear down our bodies, our air, our water, our environment, our food sources, things like that. All that is just bombarding our body, EMFs, all that stuff.

Naomi Brand:
Our bodies need a little extra, you know? Like the athletes have said, the reason I love these redox molecules, it's simple, it's clean, it respects the wisdom of the body. So many people are into detoxing these days. I understand the importance to detox, but if you go too fast, you push your body into detox artificially, you are not going to feel good and your body's not going to like you very much. So with these molecules, it allows the body to detox, but when it's ready and at a pace it wants to go at.

Naomi Brand:
I've had a few detoxes over the past two years that I've used it and they can be intense, but I know that my body is clearing things out. I call it spring cleaning, and the body clears out all the junk and then we're able to move on from there. You just feel so good. Just like cleaning out your closet, you're like, I feel refreshed and everything's neat and clean and organized now. That's how your body will feel too. Hey, we cleared it all out, now we're ready to go to the next thing.

Lisa:
Yeah, absolutely. I do know that the detox can be … so talking just briefly about detox and then I want to come back to the molecules. Again, you're right, so many people want to detox. There's some safe ways that you can help your body to remove environmental toxins that we're exposed to every day. That's support. But when we're doing these kind of off the shelf heavy detoxes in many cases, as you and I both know on HTMA testing, the majority of the population are slow oxidizers. When you're a slow oxidizer, which means your body's clearing things at a slower rate, when you're trying to do those heavy detoxes, your body probably isn't ready and your systems probably aren't ready to take that on. That's why a lot of Herxheimer or sickness reactions come from that detox.

Lisa:
So the redox molecules definitely are detoxifying. Because I remember when I started, I'm like, Oh, I'm going to mega dose and see how it goes. It was like, Whoa, I need to slow down a bit because my body was trying to detox and I don't detox extremely efficiently because I have a genetic mutation in my methylation system. So I need to take things very slowly. So I had to reduce my dose and kind of work my way back up, which was the smart thing to do. So it definitely takes on that and, and again, when it's ready. Right? And I think that's an important part that a lot of people forget and they try, and again, that mental thing where they're forcing it forward instead of listening to the physical body that's trying to help that process as well.

Naomi Brand:
Right. Yeah. Taking it slow is really important. And I too, when I first started on the molecules, I thought, Oh, I'm just going to take a dose and it's going to be great. After a couple of days my body was like, what are you doing? You know, communication is a little too exciting. So I had a back down to half a dose because my body was just like, Whoa, okay. It was like literally turning on the electricity, you know? And the body was just very alert and okay, we got all this … also like spring cleaning, you have a million things to do, which tasks do you want to do first. So the body was like, wait a second, I need to think about what I want to work on. So slowing down the process and taking a smaller dose helps the body go, okay, here's my checklist. I'm going to take care of this, this, this and all of that.

Naomi Brand:
So yeah, that's why I said you really have to listen and respect your body and when you are detoxing, it's exhausting to the body. You know, so many people are well, I'm going to detox, but I'm going to keep doing everything I do. And it's like, your body's not going to go along with that philosophy. You need to slow down. If you need a nap, you need to take that nap and respect what signals are being sent to you and don't disregard that. So yeah, it's important to take it one step at a time and you can reverse things. I mean, I'm seeing wonderful, amazing things happen with that people and …

Lisa:
Well, there was a pretty incredible story. Let's touch on that if you don't mind, because I know that there was an incredible story with regards to in the group chat about just people who, the one woman in particular I believe had a brain injury of some sort.

Naomi Brand:
Her child.

Lisa:
Yes. Yes. So can we touch on that? Because I think that is a pretty incredible story.

Naomi Brand:
So one of the things I love about these products is the stories that come out of it. And you know, everybody has a unique healing journey and their own issues, and that's what I tell people is that your issues are different than my issues. What your body's going to work on is going to be different than what my body's going to work on.

Naomi Brand:
So we had a hair analysis client and she was giving her three and a half year old daughter supplements. Things were starting to improve a bit. She was developmentally delayed because of a toxic exposure and she was struggling. She was like, I know there's something else out there that could help my child. So we had a conversation and I said, maybe trying these redox molecules could make a difference for her. She's like, okay, it sounds safe enough, I'll try it.

Naomi Brand:
So I love the first 72 hours of this experience because she said she was only three and a half, so she only gave her a small dropper full of the liquid molecules. She said when she first gave it to her, she kind of giggled and smiled and she was kind of like, and she made a face like, what is this? You know? And by later that evening, the child was already, she was in the living room and everybody's favorite childhood songs is Head, Shoulders, Knees and Toes. So the child and the mom would always do this but always do it together because the child didn't know how to point to the body parts. All of a sudden the child was in the living room singing this to herself and pointing to all the correct body parts. And her mom was like, Oh my gosh, what is going on?

Naomi Brand:
And even by the next day, the child was making better eye contact. She said she jumped on the trampoline for 40 minutes. All of a sudden she had all this energy and within those first 72 hours, her appetite got better, her sleeping patterns got better. She said she finally slept through the night after the third night. So all of a sudden things were just happening and she's like, I never imagined that my child could reawaken like this. The thing that I love the most is that she said her cheeks finally turned pink again. Like, I guess she had pale and kind of … because when you're under stress, you know your face shows it and she's like, "She had pink cheeks." And to me now having been being a mother and everything, a pink cheeked child is a sign of health. So just her saying that, I was just like, this is so wonderful.

Naomi Brand:
And that's what I love about using hair analysis and mineral balancing and the redox molecules is because we can make a huge difference by getting to the root cause of why people are having health challenges. It can be pretty simple. You know, if you have good cellular communication, you have the minerals to support that, you have the nutrition and you try and limit your environmental toxins, you can really make a tremendous shift in a person's life. I've experienced it myself, our clients experience it and it's just very rewarding and satisfying to know that, Hey, we can turn things around. You know, the ship doesn't have to keep going in a bad direction. You can make another turn and they get a new direction.

Lisa:
You made a very important point a little earlier and that was about what we're dealing with now as practitioners and health coaches. That is the instantaneous gratification. When people are on their healing journey, again, everybody's different, right? Some people have genetic mutations that they're dealing with. Some people have other issues that are going to make their journey a little bit longer, but the patience is the key. Right? Having the patience to be on that journey and not make it a means to an end. Right?

Lisa:
I feel like when I talk about my health journey and it is a journey and it's going to be a journey for the rest of my life because I always want to be healthy and I always want to be happy; and so whatever that means for me that's a journey that I'm going to be on for a very long time. So I think that's where people just need to take a step back sometimes to realize that they could be trying some different protocols and strategies, but they need to be patient in the process as well and have that whole mental and physical state intact and kind of onboard for that.

Naomi Brand:
Right. Being steady, consistent, sticking with, but you know, there's lots of things out there, but I do consider this kind of like a building and redox molecules I consider the foundation. Like you said, this is a lifelong journey. It is not a means to an end. It's not a cure, it's not even a treatment. It is a lifestyle. If you want a healthy life, you need to understand that your foundation is cellular communication, mineral balancing, and then everything else on top. the nutrition, the exercise, sleep, and it will come if you have a strong foundation. Just like a house or a building, you don't have that strong foundation your building's going to crumble. Or it may stand for a little while but then it's going to eventually have cracks and it's going to start having issues. That's exactly the same thing with our body.

Naomi Brand:
This vehicle has to last a hundred years or so. So if you want it to last, you have to maintain it and you have to take care of it. You have to nurture and care for it. These processes that we talk about with the mineral balancing and the redox molecules, they're all there in order to support and maintain healthy functioning. That's what we want. We want optimal healthy functioning and these things will do that. Anything synthetic, artificial, those things I think can help in a crisis. But they're not something that you should be using for a long duration. They were meant for acute situations and like I said, we really need to respect the wisdom of the body. We as humans, we don't know exactly how everything works in our body. Something very powerful created us and so I think everything that was put on this planet and everything that was designed in this body was for a purpose. We need to respect that. As we look into it and try and understand it consciously what's going on, we need to respect that this is a very high tech machine and we don't understand every little aspect of its workings. So we need to let it be our guide and we support it, versus the other way around where we're trying to force it to do what we want. You know, we think we know better. That's not exactly the way it was set up.

Naomi Brand:
So that's just kind of my personal understanding of it. I'm grateful that there are these atomic physicists who can understand these micro molecules in our bodies. I don't understand how they work, but I appreciate the effects that they create for us. Then my life has literally gone from dragging and non-functioning or barely functioning to high functioning. Lots of energy, lots of optimism for the future. Like you said, the energy to create that future. You know, if you're dragging all the time, you don't want to do anything, you just want to lay around. To me that's not a high quality life. I want to make a difference. I want to be out there doing things I enjoy.

Naomi Brand:
I love hiking. I had gotten to a point where I was so dizzy and it would take me a week to recover from a hike that that was no way to enjoy anything. So once I added the molecules and all of a sudden the dizziness was gone. So I could function better just throughout my day. But also when I would do my hiking, I was recovered … In fact, there was no recovery time. I could go back out the next day. So it was a huge difference. For even someone like me who just wants to enjoy nature and get out there and do something I love and be able to enjoy it to the fullest.

Lisa:
Excellent. And I do think that that takes a big toll on people when they don't have enough energy. What do they lose? So we have to go to work, right? Most of us have to go to work. We have to support some type of lifestyle. So when we are lacking energy, but yet we have to have energy for work, then what suffers? It's what we love, right? It's the things that we love doing that suffer because we don't have enough energy left at the end of the workday to be able to do those things. And that's a very important part of being healthy and happy, is making sure that you're doing something. I'm going to say once a day, even if it's for a few minutes doing one thing you love, whatever the case might be, maybe it's just your morning cup of tea or whatever the case might be, you know? But just one thing every day that's going to make you smile and fill your heart with a little bit of joy.

Naomi Brand:
That's right. Yeah. We want everybody to be happy and live the highest, best quality life that they can. Understanding a few basics, 10 minutes makes a difference in how that plays out for them.

Lisa:
Absolutely.

Lisa:
So I will have Naomi's contact info at the end of this podcast and because I think it's really important if anybody has questions obviously or wants more information about how to get a hold of these ground-breaking science-based molecules that can change your life. One thing that I want to touch on, because we do have a few more minutes that we haven't touched on yet, it's not only an ingestable, so an oral, but have a topical, but we didn't talk about skin care.

Naomi Brand:
They call it Renu 28 because our skin cells, when are optimally functioning, should be regenerating every 28 days. So people have done experiments. One guy in particular, he put the gel on one half of his face but not the other half. And literally it looked like the half that he didn't put the gel on the had a stroke because it was sagging so. The other side had tightened up and the wrinkles had gone away. His wife was like, you better put it on the other side because you look ridiculous.

Naomi Brand:
So it's really wonderful for that. They also have something called a serum, which is four times as concentrated as the Renew 28. So you can use either one depending on how quickly you want to make changes and things like that. So it's a really wonderful thing. Also, in the winter time, a lot of people will get cracking skin on their fingers and stuff because of the dryness. So you can put it on there and it helps heal that skin a lot quicker and just help repair that. So you can use it on age spots, you can use it on anything like that. People who have tags, skin tags, many people have told me, and even for myself, I've used it and the tags fall off. So it just is quite remarkable. I've had a few treatments on a few bad spots on my body and when I use the Renew it heals in a fraction of the time because I had had one area a few years ago and I had treated, but it took months for that area to heal.

Naomi Brand:
When I recently did a treatment to an area it only took a week to scab over and fall off. And then the scarring took a little bit longer but it filled in and healed really, really nicely. So it really, again accelerates that healing process. So yeah, if you're concerned about aging of your skin, whether that be age spots or anything like that, my parents are in their eighties and older people have thinner skin so they tend to bruise easier. So you just put it on there and the bruising goes away in a fraction of the time. So it really can accelerate those processes.

Naomi Brand:
I always joke with my dad that he heals like a 10 year old now because-

Lisa:
Because he's got molecules!

Naomi Brand:
He's like, "I bump into things all the time, but I heal really quickly." But yeah, so it's really good. These products are totally safe so you can use them every day and you don't have to worry about any kind of skin sensitivity. Now one thing I will tell people, you can detox obviously through your skin. So at first you may see some of that happening, but once you've kind of cleared through that, it doesn't happen like that anymore. So it's good for that as well.

Lisa:
Amazing. Well that's great. You know what? I do use the serum on my face. I've noticed a big difference and my husband uses the cream as well. So yeah, definitely great, great skincare products and so many wonderful things that they offer, which is great. Again that communication, the whole holistic approach and basically what it is good for, which is pretty much everything when it comes to cellular communication, the body, which is so important for us to be healthy.

Lisa:
So I am going to have Naomi's contact info at the end of this podcast and feel free to reach out if you want some more information. If you want to get your hands on these amazing molecules, which I'm assuming by now you do, then you could definitely reach out to her. Let us know that you liked this podcast. Give us a thumbs up. You can subscribe to the YouTube channel. We have a brand new podcast out every two weeks, and if you're on your favorite podcast hosts, give us a like and we'll see you next time.

Lisa:
Thanks for listening to today's show. Head on over to Killah.org to gain access to some amazing resources that will help you gain energy, rid yourself of debilitating symptoms, and be the best version of you. Remember to give this podcast a like and follow me on Instagram @coach.killah. I'm here every two weeks with a brand new episode of the human optimization podcast. Until next time.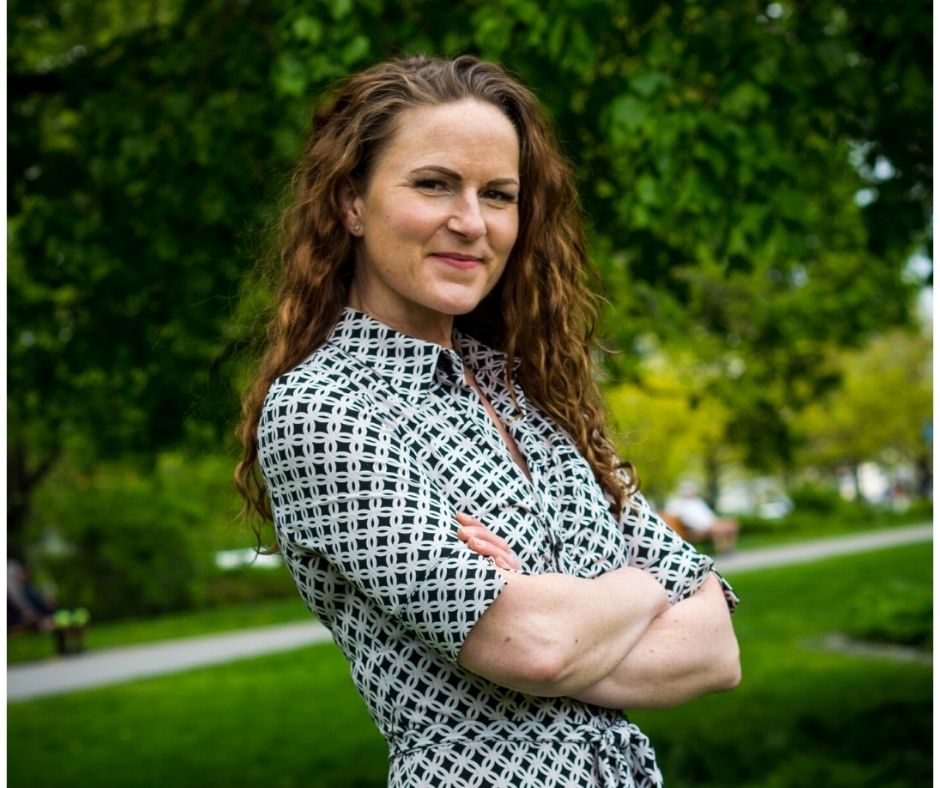 Lisa Pitel-Killah founder of Vykon Health, is a Hair Mineral Analysis Expert and Educator, Board-Certified Holistic Health Practitioner, Functional Diagnostic Practitioner and Kettlebell World Champion.  Lisa's animal study includes Holistic Carnivore and Equine Nutritionist and advanced Animal HTMA.  Vykon Health uses HTMA testing to guide people and animals to better health, performance and longevity.