Sergey Rudnev – Kettlebell Best of the Best
Lisa:
I'm a Hair Mineral Analysis Expert. I have a background in Functional Medicine and I educate people using HTMA testing to maximize health, erase debilitating symptoms and gain energy. I'm a multi-time Kettlebell Sport World Champion and I'm constantly searching for high-performance pros from all over the world to bring you this Human Optimization Podcast. My name is Lisa Pitel-Killah.

Lisa:
Welcome everybody to a brand new episode of this Human Optimization Podcast. And I'm so super excited today to have here with us, my coach, Sergey Rudnev. So, please welcome Sergey. He is one of the most decorated Kettlebell Sport athletes. At eight years old, Sergey was a gymnast, wrestler and into MMA prior to lifting at Kettlebell Sport. He started using kettlebells in his general physical preparedness training around age 13. A few years after, he decided to compete. He achieved his Master of Sport at age 24 and his Master of Sport International Class by the age of 30. Sergey is a six-time winner of the Cup of Russia, a five-time champion of Russia, the 2010 European champion, and a six-time world champion. He has some incredible personal records including 32 by 32 kilo Jerk for 109 reps, 32 kilo Snatch for a personal best of 156 reps, and 32 plus 32 kilo Long Cycle for 60 reps. And these are huge numbers considering that he competes in the 68 kilo weight class. So, it's basically almost your body weight. Sergey has more than 32 online students and his coaching achievements include 200-plus candidates for Master of Sport, 51 Masters of Sport, 10 International Masters of Sport, 2 Honoured Masters of Sport, and 8 World Champions. Wow! What an incredible list of achievements. I almost needed two sheets of paper for that one. I'm so happy you're here with us. And so let's dive in. Give us a little history about when you started lifting kettlebells, how that all came about.

Sergey Rudnev:
It was a 16 kilos kettlebell, and I start use kettlebells from the age of 13 years old, when I was a schoolboy, and I went to wrestling freestyle, freestyle Olympic wrestling, and I used the kettlebell in the system of my general physical preparedness.

Lisa:
Mm-hmm (affirmative). Okay. And then, how did you find out about kettlebell sport?

Sergey Rudnev:
Kettlebell Sport. I start training for kettlebell sport, especially for competition from 22 years old. I started compete from 17. But I was a wrestler and it was a championship of a military university. I was a military cadet and I compete in my military university's competition, but it all special preparedness.

Lisa:
Ah, okay, I understand. So, that's incredible considering in kettlebell sport, you really started competing when you were 22 and you are a Master of Sport two years later.

Sergey Rudnev:
Yes. I start compete especially for kettlebell sport and training and compete especially kettlebell sport from 22, and I achieve the rank of Master Sport after two years training.

Lisa:
That is incredible. Wow. Commitment, dedication, a lot of work. Because that's a huge accomplishment, especially in two years. Not a lot of us can say that we've done that. It takes us a lot longer, a lot longer. So, tell us what was the first kettlebell movement that you learned or that you really loved that you used all the time in your GPP?

Sergey Rudnev:
My first exercise with kettlebells was a single long cycle.

Lisa:
Single long cycle, okay.

Sergey Rudnev:
Yeah, single long cycle, because it's very simple and a very useful exercise for training with kettlebell.

Lisa:
Okay, good. And so tell us about that very first competition and kind of how you felt, what you were expecting, and how that went for you.

Sergey Rudnev:
My first competition was the championship of my military university. I was 17, I was a cadet of the first year of education. And I compete with kettlebells, 24 kilograms, and in weight class up to 30 kilograms. And my result was only eight repetitions in jerk. And my result in snatch was 31 plus 31 repetitions. It was not so high result, but it was enough to take first place.

Lisa:
Oh, that's amazing.

Sergey Rudnev:
And it was all compete without any special preparedness.

Lisa:
Right, right. And of course that's a huge part of programming and we're going to get into that a little bit later when we talk about that online training and the programming. And so, talk about your most memorable achievement to date. And we are going to revisit some of those championships and touch on the world championships you just came back from. But kind of tell us about what would be the most memorable for you at this point.

Sergey Rudnev:
I think the more important date of my competition and of my victorious win, it was October 1998 when I become the Russian champion the first time. I competed in biathlon with 32 kilos and my result was 99 repetitions in jerk and snatch, 63 plus 63.

Lisa:
Wow. And I know that the Russian Championships, that's how Russia picks their national team, so that is a really tough competition to win.

Sergey Rudnev:
Yeah, it's very, very tough. There's a lot of participants in each weight category, usually 20 or more than 20 participants. Very high class excellence. Yes.

Lisa:
So, for a lot of us, obviously here in North America, where kettlebell sport is still in kind of that infancy phase, for us to hear that there's 20 participants in a weight class, it's like, oh my gosh, my mind is blown. Hopefully one day we'll get there and we'll have that many people with each weight class because that would… yeah, that's some tough competition, so I can understand why that's memorable for you.

Sergey Rudnev:
Yes. And for Russia, for example, if I took part in North America competition, I took part in Canada National Competition, USA National Competition, it looks like festival because maybe one, two, three participants in each weight class. It's maybe weight class but divided by the weight of kettlebells. The same weight class can be 16 and 20 kilos, 24 kilos. And Russian National Championship compete only with 32 kilos. And all participants lift only, use only 32 kilos.

Lisa:
Yeah. And, like I said, hopefully one day we'll get there, but it's going to take us… I think it's going to take us a long time, but we're working on it. But that's incredible. And you know we all love this sport so much, and moving up to that next level sometimes isn't easy. I mean, so at what point did you really start focusing on the 32 kilo? When did all that happen for you, moving kind of from the 24 in competition to the 32?

Sergey Rudnev:
I start training with 32 kilos, I tried the first time to take 32 kilos for basic exercises when I was 20, and it was not so bad result. I was able to do 12 repetitions in jerk with two 32 kilos, and my result in snatch was 20 plus 20. It was not competition, it was a training session. I did this just for trying what can I do with 32 kilos. But I began to train constantly with 32 kilos from 22 years old.

Lisa:
Okay. And so tell us a little bit about the military background because that was a big… I always get fascinated because the military actually has kettlebell competitions. And I mean they're lifting in their actual gear, their military gear. And that's really incredible because we're all always very conscious of do we have our guards on, and do we have our special lifting shoes on? And the military over in Russia, when they're doing their competitions, they're actually in their military uniforms. And so, tell us a little bit about that because I think that's really interesting for a lot of people that may not realize that happens.

Sergey Rudnev:
Kettlebell Sport in Russian army is one of the main kind of sport. And kettlebell sport include to military system of a general physical preparedness. And a Russian championship of a Russian army consist of two parts, two variants of competition with kettlebells. The first variant is classical lifting, biathlon and long cycle; and snatch for ladies. And one more kind of kettlebell competition is arm snatch. Arm snatch, the time limit is 12 minutes, and male use kettlebells 24 or 32 kilos, it depends on age group. And female use kettlebells, 16 or 24 kilos. It's depend on age group, too. Time limits is 12 minutes and participants can use a multiple switch of hands during the exercise.

Lisa:
Ah, okay.

Sergey Rudnev:
And compete only in military uniform.

Lisa:
Yes. So, that's the one that I've seen and, again, it's pretty incredible because we're so specific sometimes about what we're… how we lift in our shoes and all kinds of things. And to actually watch them lift in their military uniforms and their boots and everything else, it's pretty eye-opening and humbling for sure.

Sergey Rudnev:
Today, the Cup of Russian Army going in Saint Petersburg yesterday and today, two days. Five of my online students compete there now.

Lisa:
Amazing. Oh, that's great. Well, we wish them the best of luck. I'm sure they're going to do fantastic. So, tell us about some of your favorite kettlebell movements because obviously there's going to be lots of people watching and listening that love kettlebells, and so tell them what some of your favorite movements are for fitness.

Sergey Rudnev:
My favorite kettlebell movement is snatch. I have been practicing it for over 30 years. But I continue to learn constantly something new about the technique of this exercise.

Lisa:
And it's true.

Sergey Rudnev:
I know.

Lisa:
We're going to be talking about this 20 years from now. We'll be like, "I'm still learning more about the snatch. I've changed the…" It's very true.

Sergey Rudnev:
I like two more not classic exercises. Monkey press and the Turkish get-up.

Lisa:
Okay. So Turkish get-up, a lot of people are going to know that. Now, a lot of people are not going to know what the monkey press is. I do but can you explain what that is if someone wanted to try and do that?

Sergey Rudnev:
Monkey press, you should have monkey gymnastic bar and kettlebell. You should take a grip, one hand grip to a gymnastic bar, and then take the kettlebell to free arm. Cling kettlebell to the chest and then press from the chest, your grip on the one hand.

Lisa:
Okay. So for those of you listening and watching, so just to make sure you understand, we're talking about a gymnastic bar or a pull-up bar or a Rogue bar at your gym.

Sergey Rudnev:
Or maybe gymnastic ring.

Lisa:
Mm-hmm (affirmative). Or a ring, yeah, you can use the rings. And just hanging on with one hand and then clinging and pressing the bell with the other hand. And then obviously switching because we need to do the same on both sides. I love it. A lot of people see you do a lot of different gymnastic tricks, right? So, you were a gymnast, obviously, when you were younger and so I always get a lot, especially at my gym, and they say, "Oh my goodness, I saw, Sergey doing a handstand with the bell around his neck." So there's lots of different things that you do. So, let's say someone wanted to do some fun things like juggling, because I know that juggling is, I feel like is kind of a big part of what you do, for sure. I've seen you juggle blindfolded, I've seen you juggle very heavy bells. And so, to get into juggling… I mean what would be one of the first easy juggling techniques, I guess, that someone could learn and kind of adopt fairly quickly?

Sergey Rudnev:
I started to try juggling when I was, I think, 17 years old and the first weight of kettlebell was 24 kilo.

Lisa:
Oh my gosh. Okay, for those of you watching and listening, you start with an 8 kilo just to make sure you know what you're doing.

Sergey Rudnev:
I was a military cadet and I had only 24 kilos kettlebells in my disposal. So, my first experience was with 24 kilo.

Lisa:
Okay. And so, what was the first juggling movement that you did? Tell us what it was, or does it have a name, or…

Sergey Rudnev:
It was a flip back.

Lisa:
Okay, so back flip. So flipping the bell back towards you and then catching it.

Sergey Rudnev:
Yes, yes.

Lisa:
Okay. Because I know that a lot of people, as well, we'll do what we call the helicopter. So that one is where you bring it up from this swing and then spin it around and catch it as it spins on its horizontal axis. And I find that to be not too, too difficult. Some of the other ones that are a lot more difficult and advanced, obviously. But if somebody wanted to learn juggling and kind of watch … I mean you can learn a lot from videos if you know how to do a few lifts with kettlebells … is there a link that they can go to to watch some videos of you doing some juggling?

Sergey Rudnev:
Juggling is not a part of training for me.

Lisa:
Okay.

Sergey Rudnev:
Usually I use juggling for one month before the session or just for fun.

Lisa:
Yeah, okay.

Sergey Rudnev:
I'm not professional juggler and I don't compete in juggling.

Lisa:
And what about your daughter because she was going to compete in juggling, was she not?

Sergey Rudnev:
Yes, my daughter, she was a gymnast, now she is professional kettlebell juggler.

Lisa:
Ah, okay.

Sergey Rudnev:
She took the third place at Russian National Championship. It was one month ago.

Lisa:
Amazing. Well, that's wonderful.

Sergey Rudnev:
And next Sunday, November 15, she'll compete at Moscow Open.

Lisa:
Oh, that's wonderful. Okay. Well you make sure you wish her good luck for us. And I'm sure that on… I mean between your Facebook page and Instagram, there's definitely some videos of her juggling and some videos where you're doing the monkey press and some juggling as well, so I'll make sure the link is at the end of this podcast so that people can visit and watch.

Lisa:
And so tell us about your supplementary training. So, more about GPP. We talk about special preparedness, and that is basically doing your sport lifting. But what are some of the favorite kind of accents for GPP that you like to go with that, that you use in some of your online programming?

Sergey Rudnev:
The main physical quality in kettlebell sport is endurance. And the second the physical quality is special flexibility. So, my system of general physical preparedness direct to improve special endurance and special flexibility. And I use a lot of variance of cyclical exercises, such as running, cycling, rowing, skiing, swimming for me and for my students. One of the main part of my a training program, more important than juggling for me.

Lisa:
Juggling is for fun.

Sergey Rudnev:
Also, I like circuit trains. I like combine some exercises with kettlebells and with other equipment. It depends on what equipment you have in your disposal. And I combine cyclical train and duration of training usually from eight to 12 or 15 minutes. And I perform the exercises with kettlebells or other equipment, one by one with all the rest. The duration for each exercise, from one to two minutes, and perform those exercises one by one with all the rest.

Lisa:
Okay. And so some people don't do anything with gloves. And I know that's a big part of your online training. So, tell us a little bit about that, about why the gloves are used, if there's lifts that they're more important for. And, yeah, let's educate people on glove training.

Sergey Rudnev:
Uh-huh (affirmative). I think snatch with gloves and swing with gloves very useful and helpful for improving of your grip. Because usually, the snatch, they shortest part of your body tired the fingers, your fingers. And you should improve the fingers flex especially for grip of kettlebell. And the snatch with gloves is the best exercise for improving the grip, working capacity for snatch. Because during snatch with gloves, friction between your palm and the handle is minimum and you can get good training for your fingers, at the finish of your training session. When your body tired, or part of your body tired, and you can pay more attention for improve your conditioning of your finger flexors. And you should take a kettlebell and handle of kettlebell should be without a chalk, should be clean. You can use a sandpaper for a clean kettlebell, the handle of kettlebell. And the put the gloves to your palms, it should be cotton gloves for worker.

Lisa:
Yes. Yeah, that's a good description. And obviously nothing on them, just cotton. Some of them have the patches that are rubberized… that's cheating. You can't have those ones. You just have to have the cotton ones so that the bell will move. And, yeah, it does definitely help grip strength a lot. And I find for myself, because your body's fatigued, because your grip is fatigued, and you're really trying to hone in on making the best out of that technique, your technique gets much better by doing glove snatch. I definitely have found that for myself, for sure. So, if you're not doing glove snatch already, then it's something that you're going to want to add into your training.

Lisa:
And so, I don't know if everybody knows this, I feel like they already do, but you just got back from the world championships. You were all over. So, you were in Serbia at the world championships, \so tell us how that went.

Sergey Rudnev:
Yes. I took part in Veteran World Championship in Serbia five weeks ago. I took the first place among veterans, 50-54 years old, in weight category to 73 kilos. It was the lightest weight. My body weight usually about 66-67 kilos. But I compete in weight class to 73 kilos because it's lightest weight among veterans. And I use the kettlebells, 24 kilos. My result was 135 reps in jerk and 208 reps in snatch.

Lisa:
Unbelievable numbers. That is incredible. And yeah, I mean, anyone who's jerked double 24 kilos, 135 is a very, very fast pace. So, congratulations. And then, was it a week later or two weeks later you decided you were going to go to the Marathon World Championships?

Sergey Rudnev:
Two weeks.

Lisa:
Two weeks later. So tell us what you did two weeks later.

Sergey Rudnev:
Yeah, I participated in the third world championship in kettlebell marathon in Poland.

Lisa:
Okay. And tell us… So, what lift did you do in marathon, or did you do more than one?

Sergey Rudnev:
I competed among veterans, all are 50 years old, and weight class two 75 kilos. I did the one-hour single jerk with 20 kilograms, and my result was 1,234 reps.

Lisa:
Oh my gosh. And so is that an official or unofficial world record? I feel like it must be.

Sergey Rudnev:
I think, yes. I think, yes. I have not checked. I will.

Lisa:
I've sparked your curiosity. You're like, "I think it is actually." I feel like it must be. So, that's amazing.

Sergey Rudnev:
I was the only participant in this discipline, therefore, I took the first place. But I'm pleased with my result.

Lisa:
Well, you definitely should be. That's something to be very proud of. And, I mean, to do it two weeks… I mean, most people go to the world championships and then they take a week off of lifting completely and then start another microcycle that's very easy. And you, just two weeks later, decided to do another world championship in marathon for 60 minutes. So, that's a pretty incredible task. And being away from home for many, many weeks at that point, too, so that's great. Big congratulations again on that. And so, with marathon, tell us about how you got into marathon and why that became part of what's in your toolbox?

Sergey Rudnev:
I like marathon. I think I will compete in marathon sometime. My next competition in marathon will be in Korea next April.

Lisa:
Ah, okay.

Sergey Rudnev:
I will compete in classic lifts. It will be two days competition. First day, classic lifts, and second day, marathon. I think I will compete in classic lifts in biathlon. First day, I will compete in biathlon and second day, I will compete in marathon.

Lisa:
Wow. That's going to be pretty incredible to be back-to-back days doing a biathlon and marathon. But if anybody can do it, you can. So, tell us… We've got lots of new lifters coming up in North America now. We're really trying to grow the sport. Obviously there's lots of organizations throughout North America that are trying to get junior lifters in; to get people lifting kettlebells younger. And so, if someone was new to kettlebells, what would be a piece of advice that you would give to them?

Sergey Rudnev:
I can advise kettlebell lifters to observe the principle of progression in training, from a light to heavy, from lightweights, so kettlebells to heavyweights. Don't take a heavyweight if you're not ready for this. And from simple to complex exercises. Start from simple exercise. I think the first exercise what beginners should learn and train is swing with kettlebell. Double swing and single swing. And then clean or jerk or press and then snatch and so on. From simple to complex.

Lisa:
Very, very good advice. And I think talking about going from light bells to heavy bells and a slow progression. Because we both see so many people who are lifting bells that are heavier than they can handle and then they eventually get injured. And that's a scary thing because avoiding injury is, for me, is one of my main things for myself and my students because I want to have longevity with kettlebells, I want to be lifting them for a very long time, and I want them to be lifting them for a long time, too. And I think that's one of the biggest things is we get a little bit impatient and we want to move into heavier things, but your body has to be ready, your nervous system has to be ready, you mentally have to be ready, there's a lot of factors that have to be ready. So, let's talk about a seasoned kettlebell lifter. So, maybe somebody who has got a world championship, maybe in the amateur division, is moving up to pro. How would your advice differ for them?

Sergey Rudnev:
As for a student of experience, I want to say is that you should never stop in your development. Always try to learn something new. You should learn something new in the technique of classic lifts, in the technique of jerk, snatch, long cycle, and try to learn new exercises. I like not only kettlebell sport, I like fitness with kettlebell. I use fitness with kettlebells, I use a lot of exercises with kettlebells. All kinds of lunges, squats, pulls, and so on. I like to create some combinations with kettlebells, kettlebell basic exercises, and use fitness with kettlebell in my system of general physical preparedness. And it's very useful for another kind of sports.

Lisa:
Yes, and I agree with that, absolutely. Because kettlebells are… It's all about endurance, there's power, you can build strength… they're very versatile. And I think that a lot of people who are in a sport, even if it's not kettlebell sport, but doing a sport, can benefit from using kettlebells for fitness.

Sergey Rudnev:
Yeah, yeah.

Lisa:
And so, I want to talk a little bit about your online programming because, well, I've obviously been your student for many years now. And, so, how did you come up with the formulas for how you do your programming for students? And maybe touch a little bit on micro-cycles. People might not understand the idea behind micro-cycles.

Sergey Rudnev:
Usually, my programming, my kind of programming consist of micro-cycles. Duration of micro-cycles, usually from one to two weeks. I like to use two weeks micro-cycle for jerk and long cycle, and I use one week micro-cycle four snatch, usually. Because training should be not the constant well, it should be up and down. You should have the rest, you should have possibility between my training sessions.

Lisa:
Absolutely. Yup. Very important. And again, that comes back to when we're talking about learning new things and kind of keeping things fun, it's always good to have a day… well, everybody needs to have a day off. We don't need to train six days a week. How often do your athletes train when you're doing online programming?

Sergey Rudnev:
Usually four days per week.

Lisa:
Yeah. So again, we have to watch over-training. A lot of people are doing a lot more than that. And, I mean, there's nothing wrong with, if you're doing kettlebell sport and you're doing sport-specific lifts and some GPP, doing some cardio and a couple of other days that you enjoy, and then definitely having one day off so the body can rest. Very important. And so, let's talk about working with you. Let's say there's a kettlebell lifter out there, they want to do some online sport programming. How does it work? How do you operate your online programming?

Sergey Rudnev:
To get start online training with me, at first I need some information about my new students. At first I should know body weight, age and duration of training and experience in kettlebell sport. Also, I should know best results in classic lifts of kettlebell sport. If my students want compete in long cycle, I should know his or her results in long cycle. In long cycle is different kind of weights of kettlebells. For example, if my students would like to compete with 24, I should know his results with 16, 20 and 24 kilos. Next, I should know the date of the next two or three competitions. Next, I should know the results of two or three previous competitions. Next, I should know the what weights of kettlebells my student has in his or her disposal. How many days a week my students can train. Next, I should have the information about the health of my students.

Lisa:
Yes. Very important

Sergey Rudnev:
And next, I should know about experience of my students in other kind of sports. Maybe the running, swimming, football, and so on. Next, I should get videos, videos with classic lifts by my students. Side and frontal view.

Lisa:
And that's on a weekly basis, right? That's part of the program, that when they submit their program then the videos come along with it. And the analysis is done by you to help them improve technique.

Sergey Rudnev:
Yes, yes. I should check the technique of my students and I should see how my student's feeling during their set. It's maybe my student put the kettlebell to the platform and dancing.

Lisa:
And that was so easy. Have we ever done that? I feel like I've never done that.

Sergey Rudnev:
Oh, maybe two kettlebell or kettlebells to the platform and drop down dead tired.

Lisa:
Yeah, that sounds like me. Super important for everybody who's watching and listening. If you are thinking about getting into sport, which obviously I love it, I highly recommend it. It is so great not only for physical but for mental. If you don't have the mental grit and capacity there, then kettlebell sport is going to be really tough for you, but it's going to make you mentally tougher. Make sure that you're getting the best out of your performance, an online coach is really key if you don't have a kettlebell sport coach in your area. Because there's so much we can do online now. We can analyze videos and improve techniques, sending videos back and forth to make sure that that technique gets better and better, and to obviously make sure that you can reach whatever goals you have in kettlebell sport. Okay, so I'm going to have links at the end of this video and podcast of how to contact Sergey if you're interested in chatting about online programming. And I'll also have his social media links as well so you can check out his pages and give him a thumbs up and a like. So, thanks for joining us today, whether you're listening or watching. We're glad that you're here with us. And if you're watching, give us a thumbs up, make sure you subscribe to this YouTube channel. There'll be brand new podcast every two weeks, as well as a brand new video every week. And if you're on your favorite podcast host, make sure he give us a like.

Lisa:
Thanks for listening to today's show. Head on over to Killah.org to gain access to some amazing resources that will help you gain energy, rid yourself of debilitating symptoms, and be the best version of you. Remember to give this podcast a like and follow me on Instagram @coach.killah. I'm here every two weeks with a brand new episode of the Human Optimization Podcast. Until next time.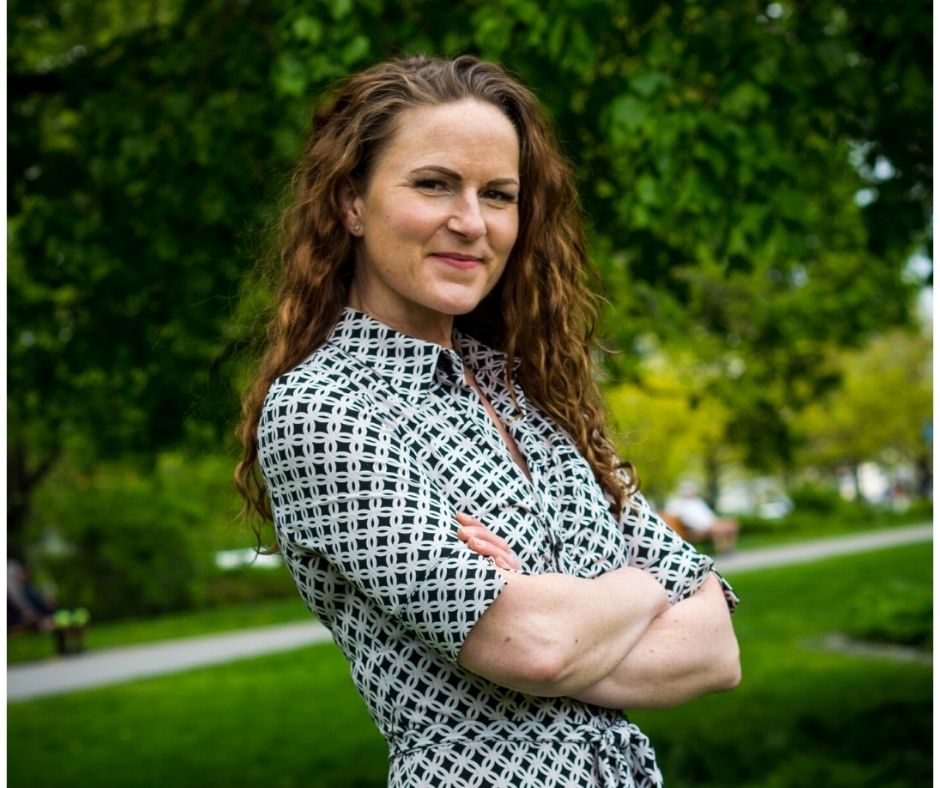 Lisa Pitel-Killah founder of Vykon Health, is a Hair Mineral Analysis Expert and Educator, Board-Certified Holistic Health Practitioner, Functional Diagnostic Practitioner and Kettlebell World Champion.  Lisa's animal study includes Holistic Carnivore and Equine Nutritionist and advanced Animal HTMA.  Vykon Health uses HTMA testing to guide people and animals to better health, performance and longevity.