Urban Farming, the way of the future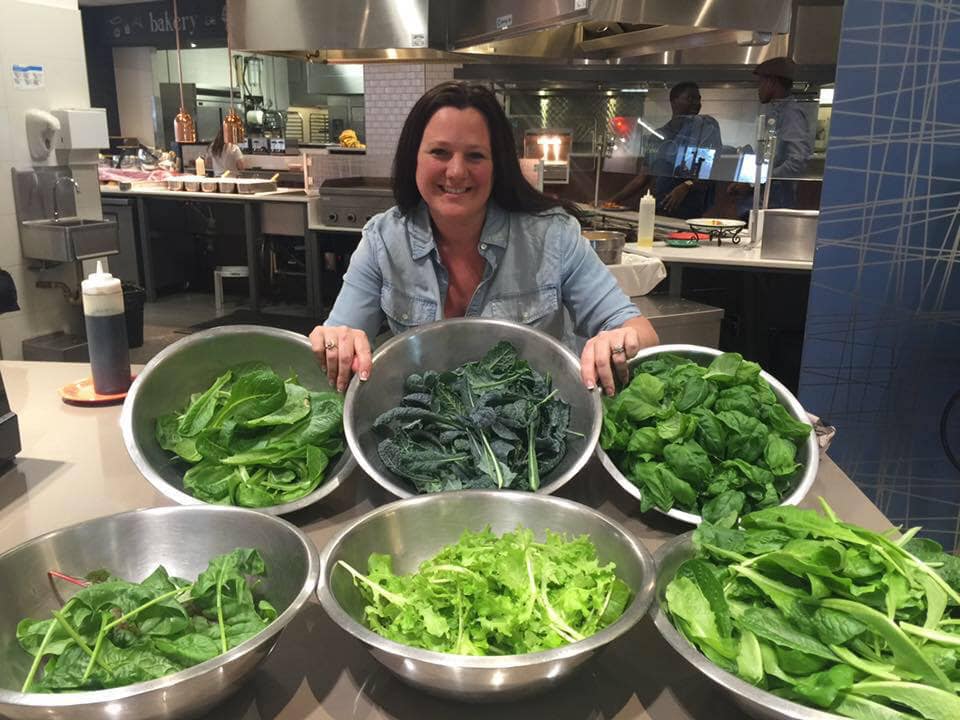 ~~By Becky Black, Tower Gardens
When I was a little girl, I was very fortunate to have grown up on a dairy farm in Southern Ontario.  We had over 100 acres of land with dairy cows and beautiful Percheron Horses.  My grandmother always had a wonderful garden that provided great abundance.  Back in her day, they knew where all or most of their food came from and most importantly the ingredients they contained.
Fast forward to today and things have changed. Our food is not as nutrient dense, our soils are depleting, and we are just not eating real food anymore. 
Did you know that most potatoes we eat today have 100 percent less vitamin A than potatoes did in the 1950's? This may sound hard to believe, but it's true, and sadly it doesn't end there.
Broccoli in the 1950s had more calcium. 
Over farming methods strip the soil of its nutrients, if the soil lacks nutrients, so will the plants that are growing in the soil…  Human beings depend on what they eat to help their health just as vegetables depend on what they "eat" or absorb from the soil to ensure more nutrients they will have.
Now I live in Ottawa, Ontario in a town house.  I do not have access to land or a place to grow my food. 
That all changed when I was introduced to the Tower Garden, by Juice Plus.  I instantly became excited about this option to be able to grow fresh produce for my family in an Urban setting. 
What is a Tower Garden you ask?  Tower Garden is a vertical unit that utilizes air and water to grow up to 28 plants at one time. It uses liquid nutrients and a soilless growing medium! The Tower comes with everything that one needs to start growing.  My prayers had been answered.  No weeding, no bending and the unit waters itself.  The carbon footprint is very minimal as well. The best part was that I could add LED grow lights that allowed me to grow 365 days a year.  If you live in Canada, you know how amazing that is.  Our growing season is so short.
At the time of discovering the Tower Garden, I had been working at Carleton University as an Operations Manager for 3 cafeterias.  Having two young boys of my own and working at the University, I truly knew the importance of getting fresh produce into growing minds. I was able to get 3 Towers into the main dining hall and my aeroponic growing adventure began.  I have grown tomatoes, cucumbers, swiss chard, spinach, eggplant, lettuce, microgreens and most herbs.  This tower to table was allowing my family, and the students, to get prime picked, nutrient dense food right at their fingertips.
The adventure did not stop there.  Since starting this journey I'm so proud to say that over 80 schools throughout the city of Ottawa and the surrounding area now have tower gardens!! I'm very passionate about teaching our youth the power of whole foods.  It has been shown that when kids grow their own food, it encourages them to adopt healthier eating habits.  Kids are learning the science behind aeroponics, organizing salad lunches and learning entrepreneurial skills by selling the produce back to their parents.
Stephan Ritz, a lifelong educator and creator of The Green Bronx Machine has impacted and changed lives through Tower Gardens, in the South Bronx.  Originally an after school alternative program for high school students, Green Bronx Machine has evolved into K-12+ model, fully integrated into core curriculum.  The success of the students has been beyond impressive.  Attendance rates have increased and in their inaugural year they saw a 45% school-wide increase in passing rates on NYS Science Exams.
The obvious concern in today's world is our environment.  The Tower Garden uses 98% less water than a soil garden and uses 90% less space, a very small carbon footprint.  The water is continuously recycled through the unit with a pump.
I reached out to two of my lucky schools that have jumped on the Tower Garden wagon and they were excited to share with me what they have doing…….
Derek Brez, who is the Department Head of Science, Math & Healthy Active Living at Sir Guy Carleton SS was one teacher that truly inspired me.  His classroom environment made me want to go back to high school. This school boasts an amazing green house that teaches children a whole program around growing food and it is called "Growing Thinkers".
"Our Tower Gardens have become a major component in our farm to cafeteria model.  We use four Towers to grow leafy greens for our cafeteria.  My grade 9 science students tend to every aspect of growing and will often be caught nibbling during class.  Tower Gardens are an amazing tool for feeding minds and bellies of students!"
-Derek Brez-
Beverley Melymick filled my heart with excitement when I saw how engaged she was with her students and her passion of teaching young minds about the importance of nutrition:  "Ridgemont High School is loving our 2 Tower Gardens.  The students are eating arugula and lettuces that they have never had before.  We use the basil and kale in our smoothies that we serve at our breakfast program each morning.  Students in my fitness and dance classes have been involved in the set up, planting and maintenance of these gardens as part of their class.  Having green life around us is part of healthier eating and healthier living.  It helps to set a tone for physical and mental health.  I learned so much that I bought one myself!"
-Beverley Melymick-
I think it's safe to say that Tower Gardens are the way of the future.  Having control over how our food grows, the small impact it has on our environment and knowing that the food it is producing is chemical free and nutrient rich; is becoming more and more important to everyone! The Tower Garden allows us to start at home and evolve out into our communities.  We must get back to the way we use to eat and grow our own food. We must provide nutrient dense, clean food in places of learning and healing.  WE MUST!
My simple piece of advice, "if it doesn't come from the earth or have a mother, don't eat it."
~~Becky Black
Want to know more?  Contact Becky Black – Click HERE to visit her website!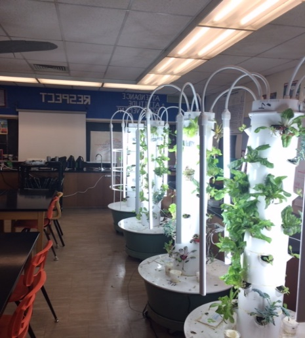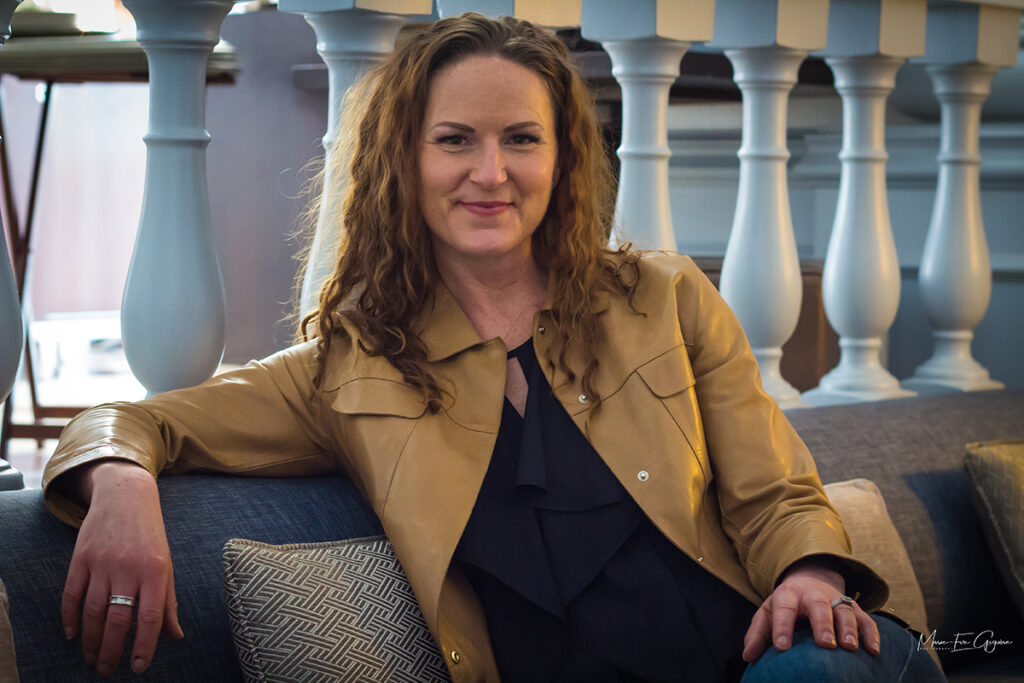 Lisa Pitel-Killah is a Hair Mineral Analysis Expert and Educator, with a background in Functional Medicine.  She is a Kettlebell World Champion, Coach and Entrepreneur; and has a passion for guiding people to maximize health, reverse debilitating symptoms and gain energy to truly recognize their full potential. Her goal is to share HTMA testing and kettlebells with the world.